Home is not just our place of dwelling, but it's also our sanctuary, our retreat, and our favourite gathering place. As we spend more time in our homes, we find ourselves focusing on enhancing our living spaces, and this includes our backyards. A brilliant and popular addition to any backyard or garden is a firepit. Apart from providing warmth on cool evenings, a well-designed firepit serves as a vibrant focal point and social hub. To inspire your next outdoor project, we've gathered 20 unique firepit ideas that can help you transform your backyard into a dreamy outdoor living space.
Traditional Stone Firepit
The traditional stone firepit is a classic design that never goes out of style. Incorporating natural stones or specially designed landscaping bricks, these firepits exude a rustic charm that blends seamlessly into any garden environment. Not only do they provide a warm, comfortable gathering spot, but they are also durable and relatively easy to maintain.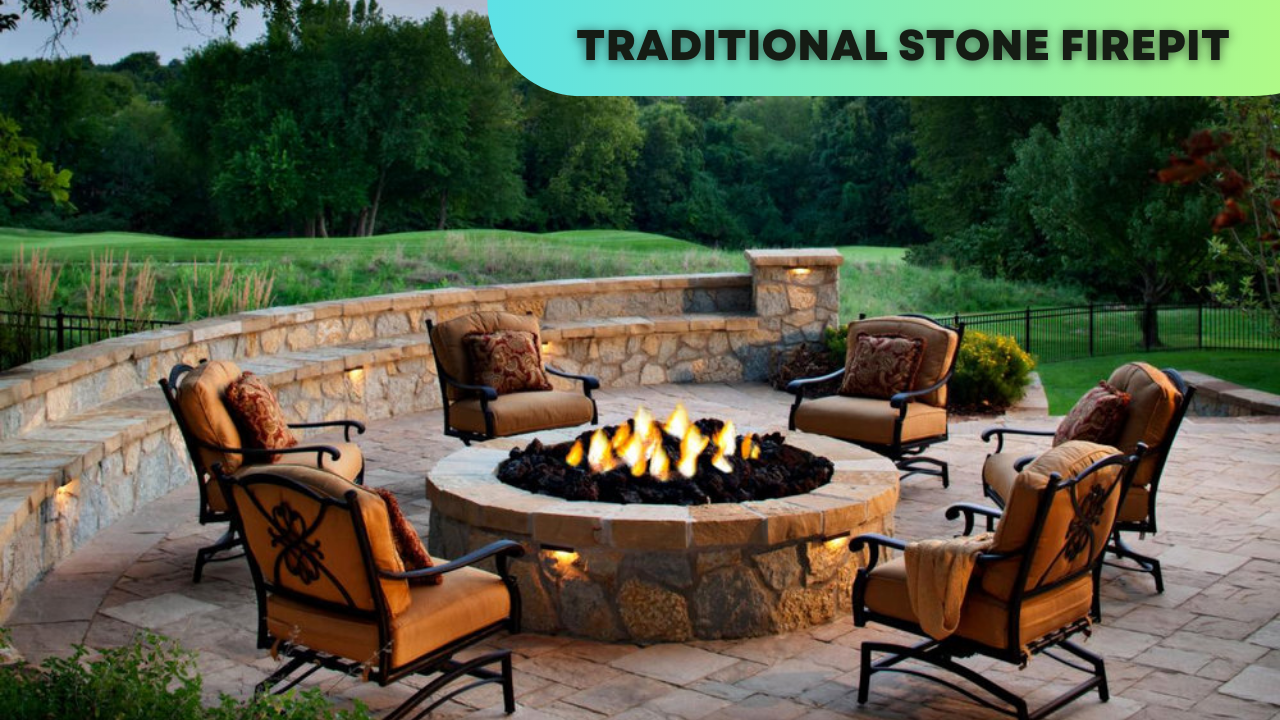 With the traditional stone firepit, you can bring the allure of a campfire to your backyard, making it an inviting place for family and friends to gather around for heartwarming conversations and memorable moments.
Modern Concrete Firepit
For those favouring a contemporary aesthetic, a concrete firepit can be an excellent choice. Concrete, with its clean and minimalist appeal, is versatile and can be cast into various shapes and sizes, ensuring that your firepit is a perfect fit for your outdoor space.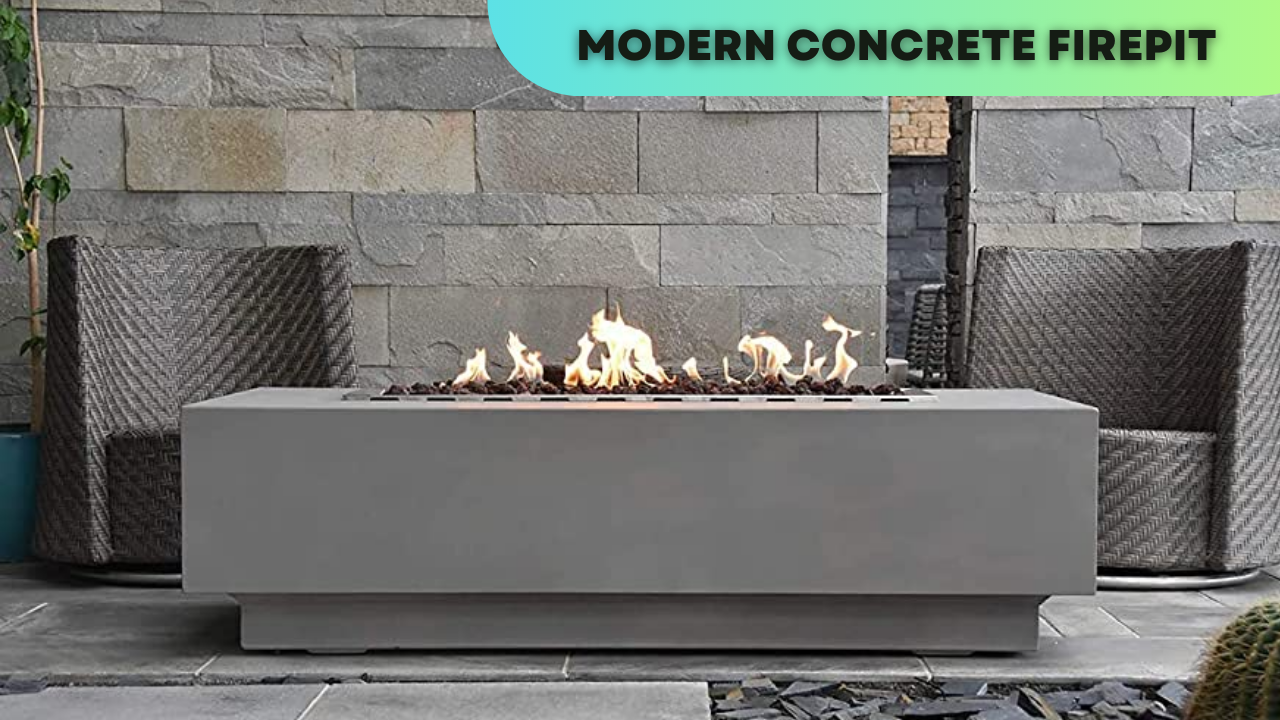 The smooth, neutral look of concrete also serves as a fantastic canvas for you to express your creativity. You can enhance its visual interest by adding decorative elements such as fire-safe coloured glass or lava rocks. The modern concrete firepit is a statement piece that adds an element of sophisticated design to your backyard.
Functional Firepit Table
A firepit table is a fusion of practicality and style. These ingenious designs serve a dual purpose: providing warmth and functioning as a handy table.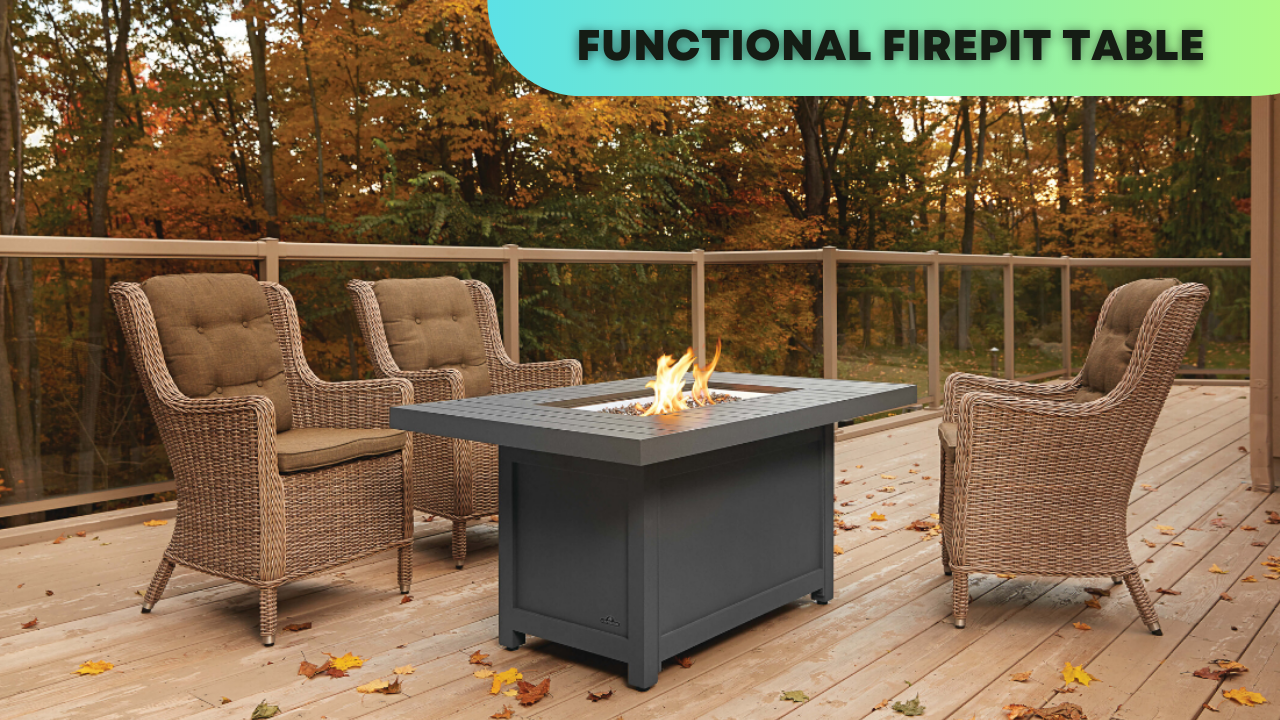 They are fantastic for outdoor dining experiences, offering a cozy ambience while you and your loved ones enjoy meals or sip drinks under the starlit sky. Firepit tables come in various shapes and sizes, from small, casual coffee table styles to large, elegant dining tables, ensuring that there is a perfect firepit table for every backyard.
Portable Firepit Bowl
For those seeking versatility and mobility, a firepit bowl is an ideal option. These firepits, typically constructed from materials like steel, copper, or cast iron, offer a unique aesthetic and can easily be moved around your backyard or garden to suit your needs.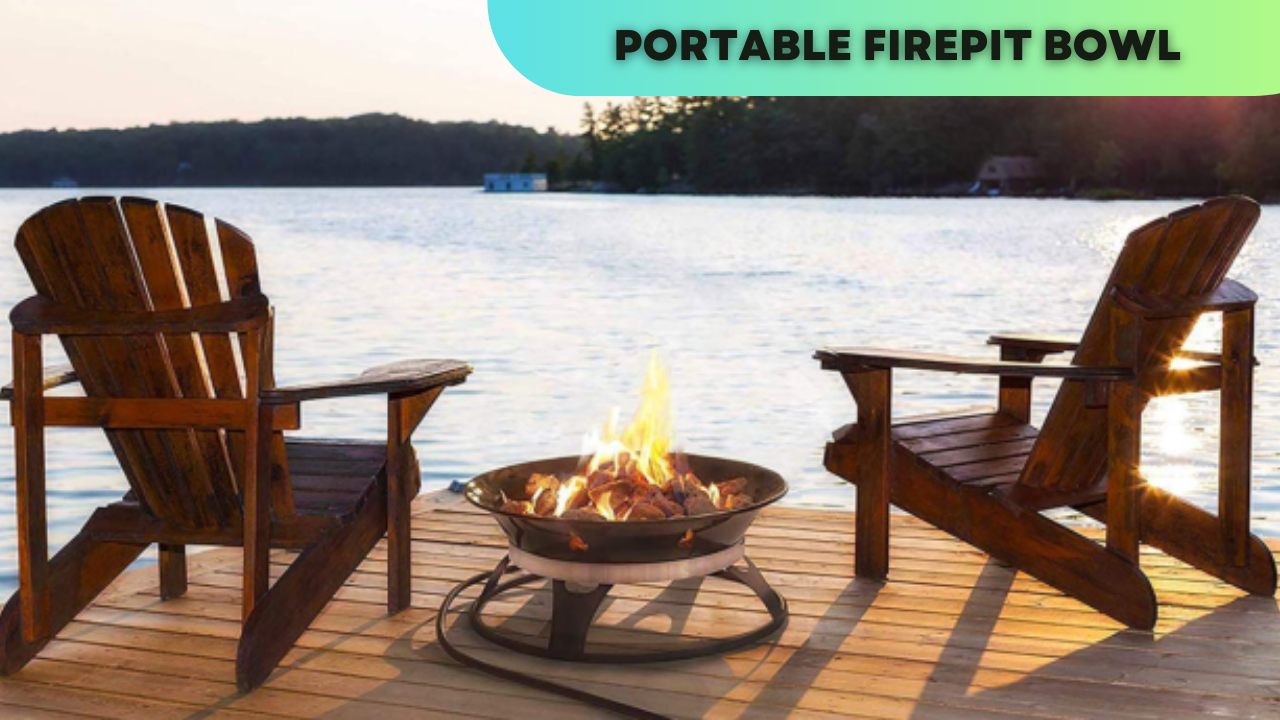 Firepit bowls come in a range of designs and finishes, from rustic and traditional to sleek and modern, allowing you to choose one that perfectly matches your outdoor decor.
Clean and Convenient Gas Firepit
Gas firepits are a popular choice for homeowners seeking a clean, smoke-free firepit experience. Available in numerous designs, from traditional to ultra-modern, these firepits can be powered by either propane or natural gas.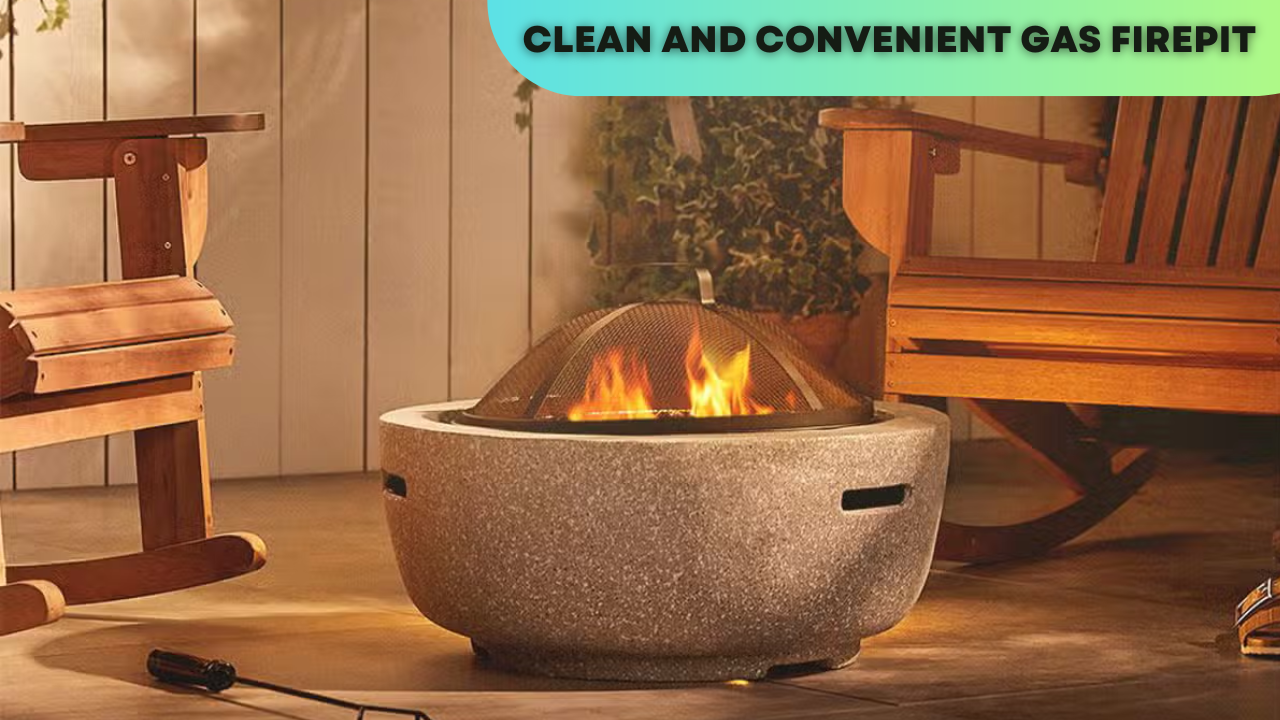 The convenience of a gas firepit is unmatched with a simple turn of a knob or push of a button, you can ignite or adjust your fire, creating a warm and welcoming atmosphere in your backyard with ease.
Authentic Wood-Burning Firepit
If you're a fan of the traditional campfire experience, an authentic wood-burning firepit might be the perfect choice for your backyard. The smell of burning wood, the soothing crackling sounds, and the warmth of the flames create an ambience that other firepit types often can't replicate.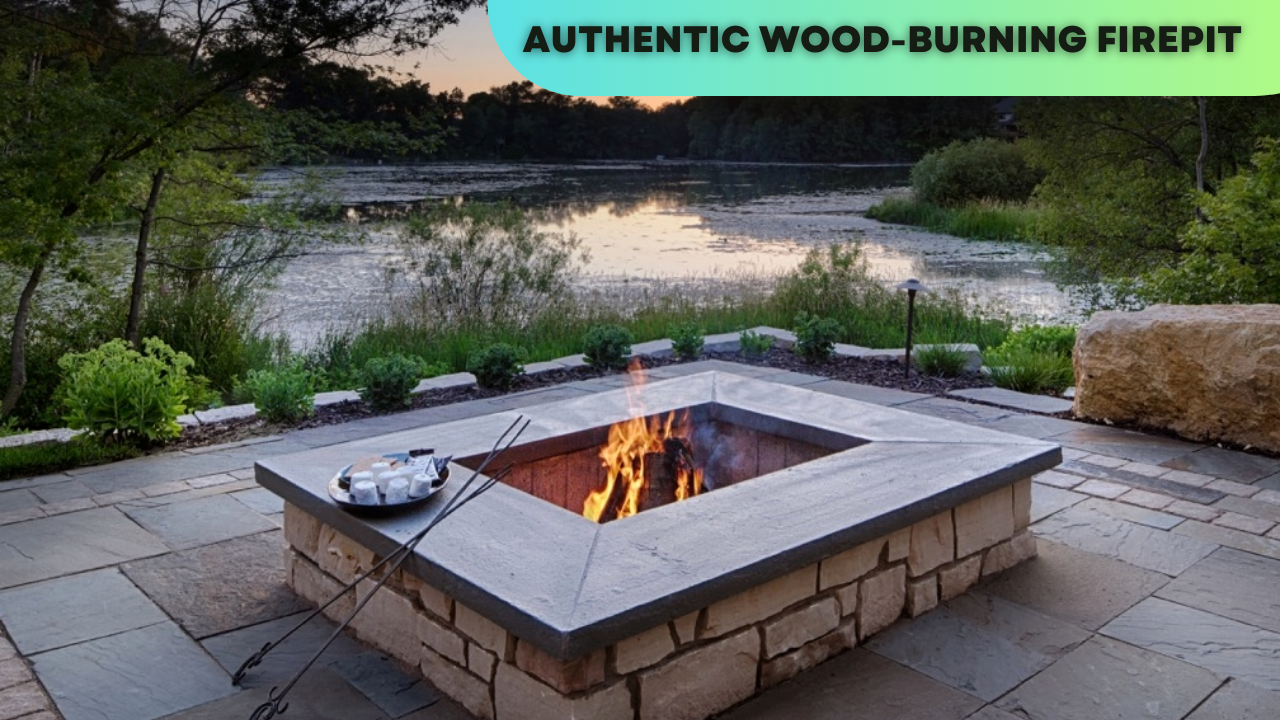 You can choose from various designs, including a simple ring of stones, a steel fire bowl, or a brick firepit. For added convenience, you could even incorporate a wood storage area into the design. An authentic wood-burning firepit will make your backyard feel like a campsite, allowing you to enjoy the outdoors in the comfort of your own home, whether you're hosting a social gathering or just having a relaxing evening under the stars.
Firepit with Built-in Seating
Taking your firepit to the next level involves designing it with built-in seating. By constructing an area that provides comfortable seating for friends and family, you create an inviting space for social interaction and relaxation.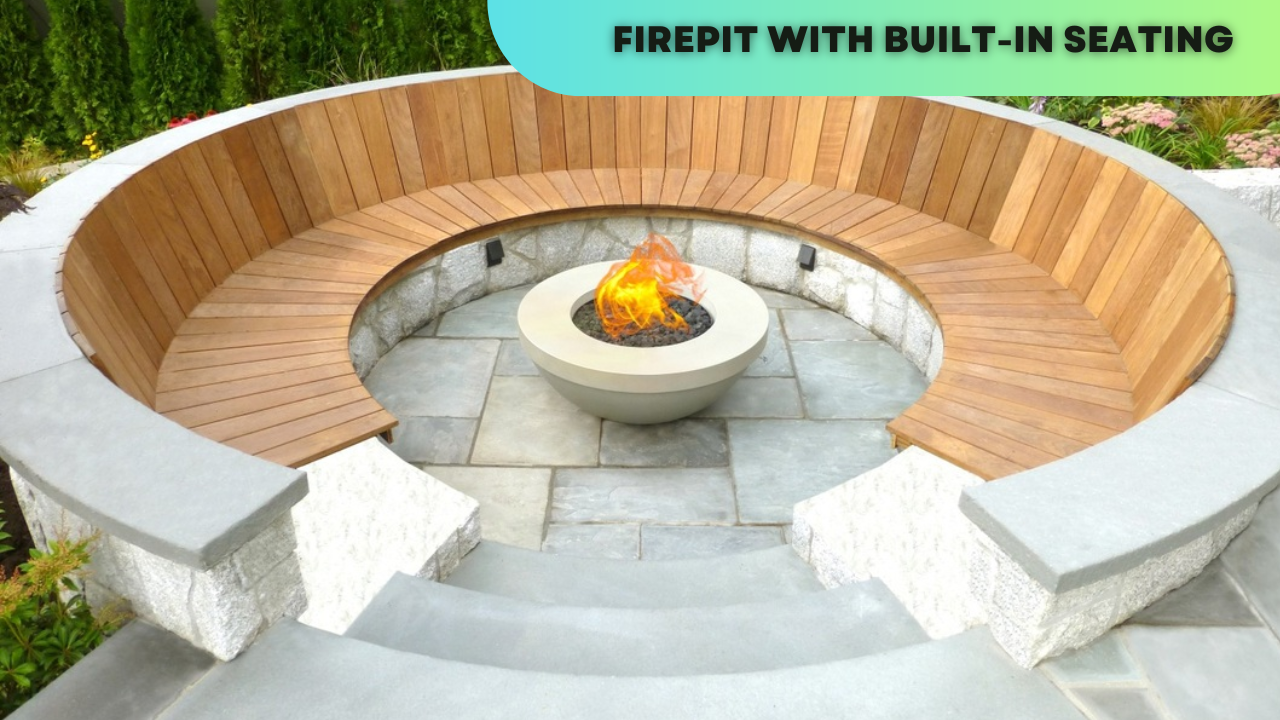 You could consider constructing your seating area with materials that complement your firepit, such as brick, stone, or even wood. In addition to adding convenience, it gives your backyard a more cohesive look. Built-in seating can also help define the area around your firepit, separating it from other outdoor spaces, such as dining or play areas.
Wine Barrel Firepit
For a distinctive and rustic firepit idea, consider repurposing a wine barrel. This concept involves converting a used wine barrel into a functional firepit, thus making it a sustainable choice. Moreover, its compact design makes it suitable for small yards or patios. You could opt for a gas fuel source for ease of use, or a wood-burning setup for that delightful crackling sound.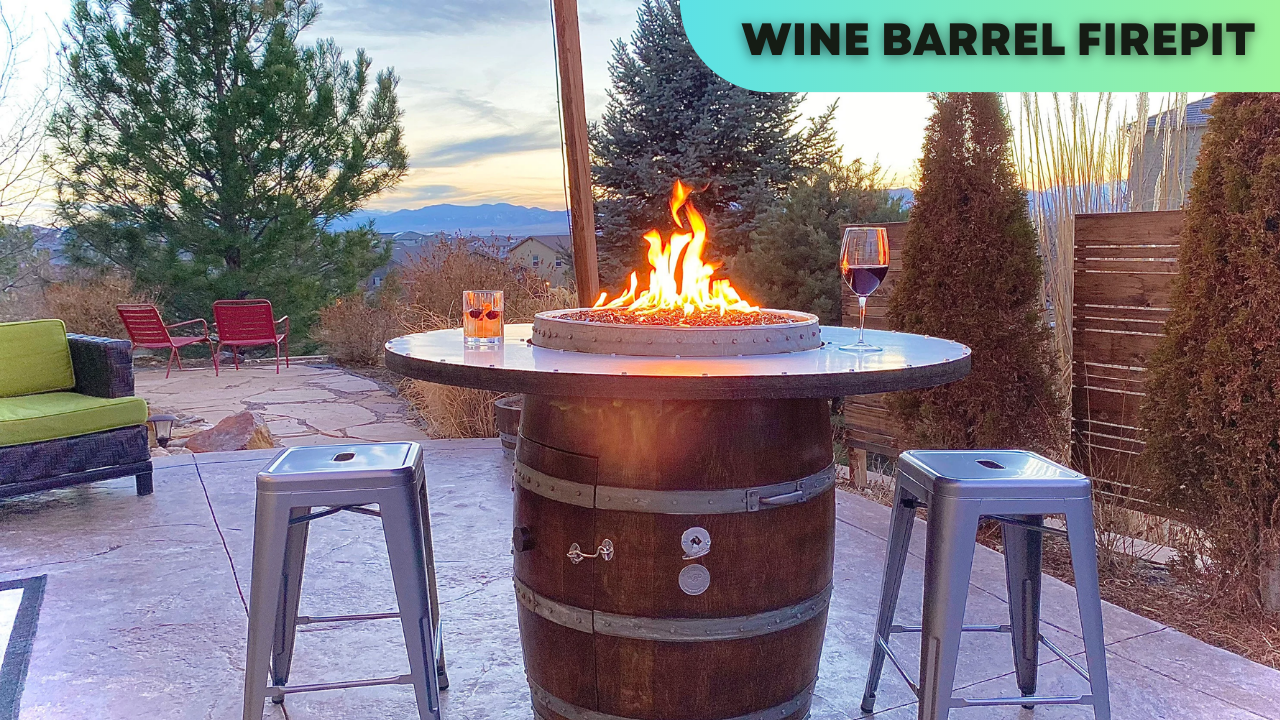 Either way, this one-of-a-kind firepit adds an interesting and unique feature to your backyard. It will undoubtedly be a talking point at your next backyard gathering.
Chiminea Firepit
A chiminea, also known as a firepit with a chimney, is a fantastic choice if you're looking to add a bit of whimsy to your backyard. Traditionally, chimineas were made from clay, but today, they are available in a variety of materials, including cast iron and steel.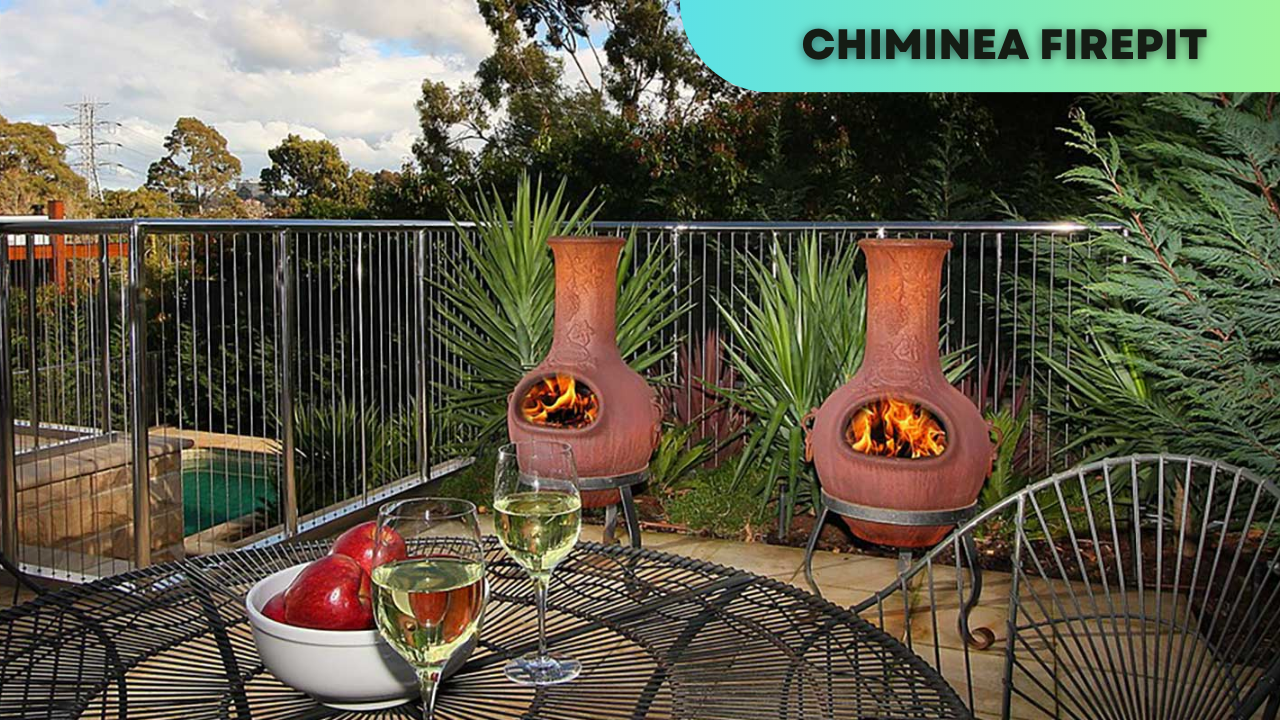 The design of a chiminea helps to direct smoke upwards, preventing it from disturbing those seated around the firepit. In addition, chimineas often feature attractive designs that serve as decorative pieces, even when not in use.
Beach-Themed Firepit
Are you missing the beach? Why not bring it to your backyard with a beach-themed firepit? This idea involves creating a firepit surrounded by sand and beach pebbles. You could enhance the setup with some beach-style seating like Adirondack chairs or loungers.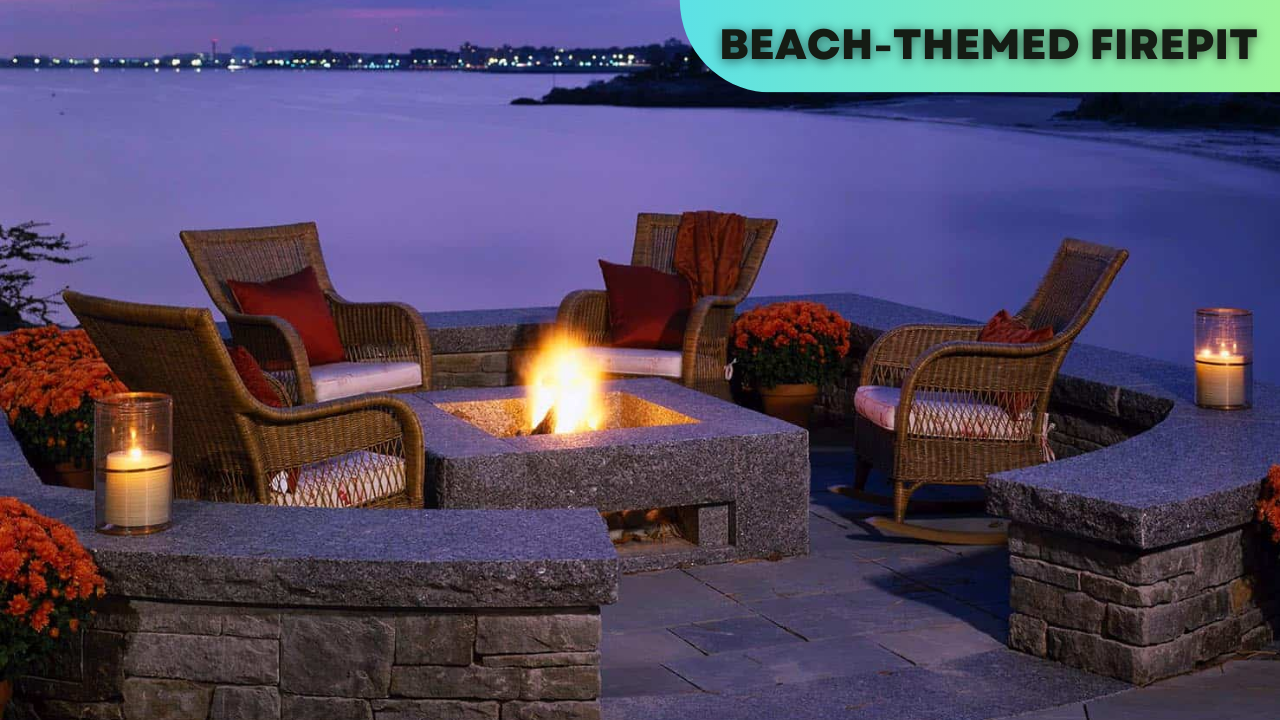 During warm summer evenings, this setup will feel just like a beach bonfire. Add a few beachside accessories such as seashells or a mini wooden lifeguard tower to further enhance the beach theme. Your backyard will soon become your favourite spot for a mini beach vacation, right at home!
Firepit and Water Feature Combo
Mixing fire and water in your backyard can create a stunning visual contrast. For this idea, consider designing your firepit close to a water feature, such as a small pond or a fountain.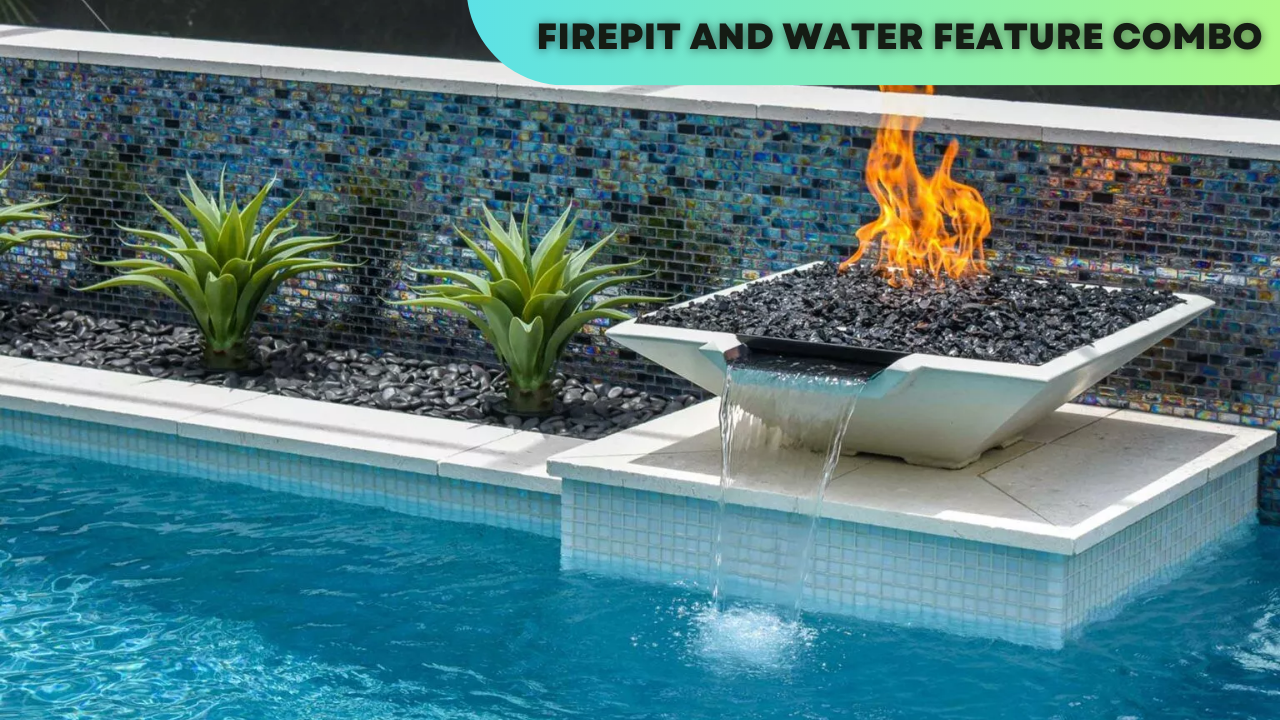 The juxtaposition of the calm water and the lively flames can create a captivating centrepiece for your outdoor space. If you have a swimming pool in your backyard, you could incorporate a firepit close to it. The reflections of the dancing flames on the water will add an enchanting allure to your backyard, making it the perfect spot for evening parties or quiet nights spent under the stars.
Multi-Level Firepit
A multi-level firepit could be the innovative design that sets your backyard apart. This concept involves creating different tiers or levels within your outdoor space, with the firepit being the central attraction. You could have a sunken firepit with raised seating areas or perhaps have your firepit perched on an elevated platform.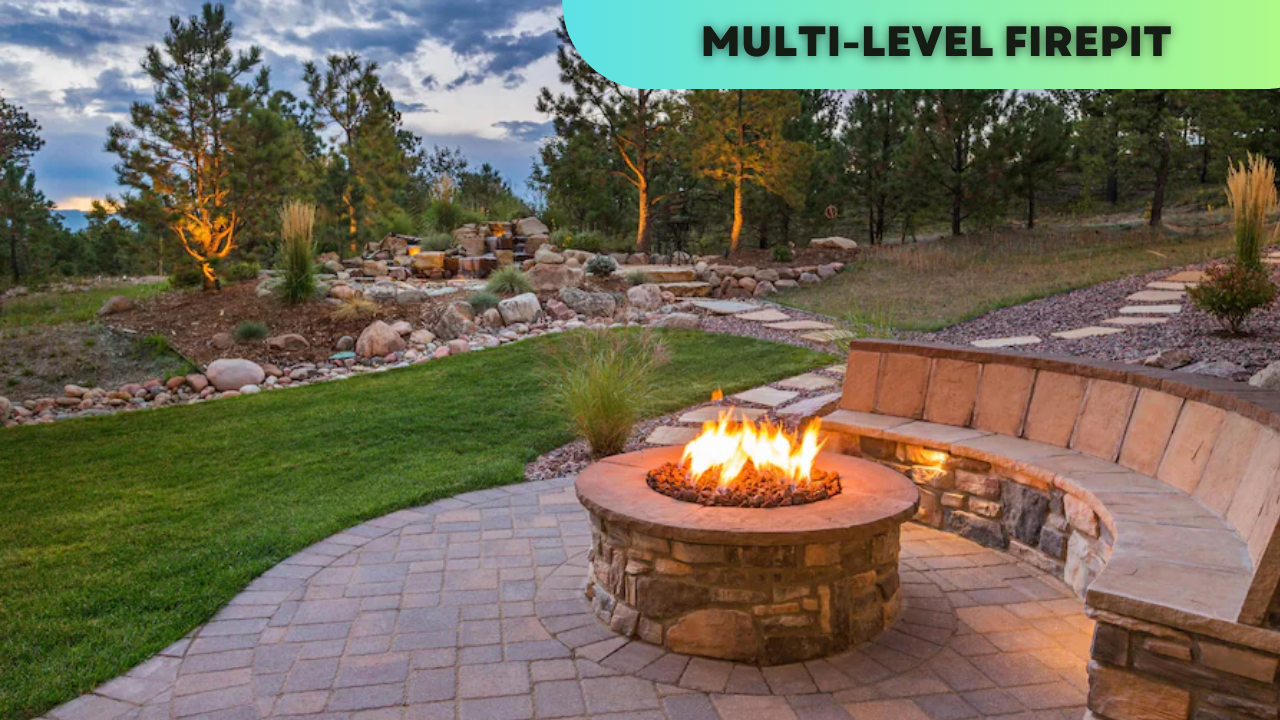 This layering adds depth and intrigue to your backyard, making it visually appealing from every angle. You could highlight each level with different plantings or lighting, adding to the aesthetic. This grand setup will undoubtedly make your backyard the preferred venue for family gatherings and social events.
Firepit Swings
A firepit surrounded by swings adds a delightful, playful element to your backyard. You could build a circular or square swing set around your firepit, providing comfortable, fun seating for friends and family. The swinging motion can also have a calming effect, enhancing the relaxation experience of sitting around a fire.
Depending on your preference, you can opt for wooden swings chairs for a rustic feel or go for sleek metal ones for a more modern look. For added comfort, consider adding some plush cushions on the swings. This charming setup will create a cozy and inviting outdoor living space, making your backyard the envy of your neighbours.
Artistic Metal Firepit
If you're looking for a firepit that doubles as a piece of art, consider an artistic metal firepit. Crafted from cut steel or cast iron, these firepits often feature intricate designs and patterns, which look beautiful during the day and cast enchanting shadows at night when the fire is lit.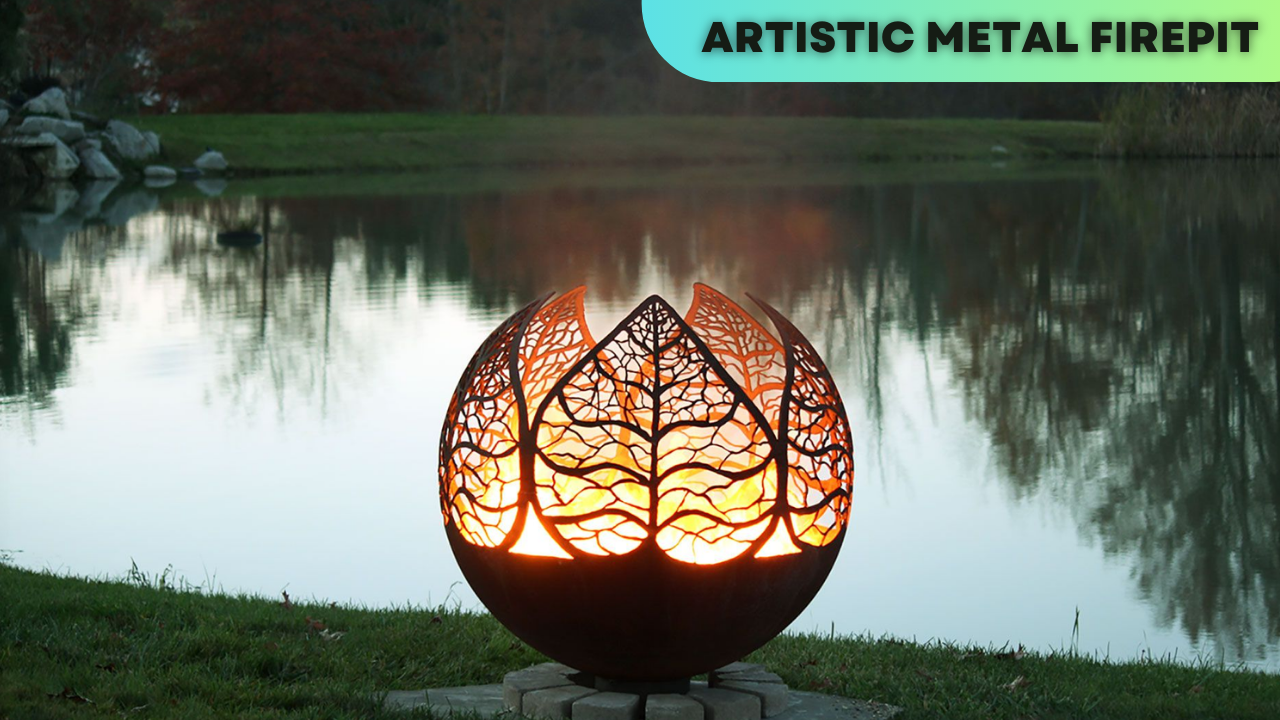 You could go for a design that represents your personality or something that complements the style of your home and outdoor space. From whimsical to abstract to geometric designs, the possibilities are endless. An artistic metal firepit will not only provide warmth on chilly evenings but will also serve as a unique, eye-catching centrepiece in your backyard.
Natural Boulder Firepit
For those who prefer a rugged, natural aesthetic, a firepit constructed from large boulders is an ideal choice. This design looks particularly impressive in larger backyards or properties with a lot of natural landscape. Natural boulder firepits can blend seamlessly into your garden, giving the illusion that they have always been part of the scenery.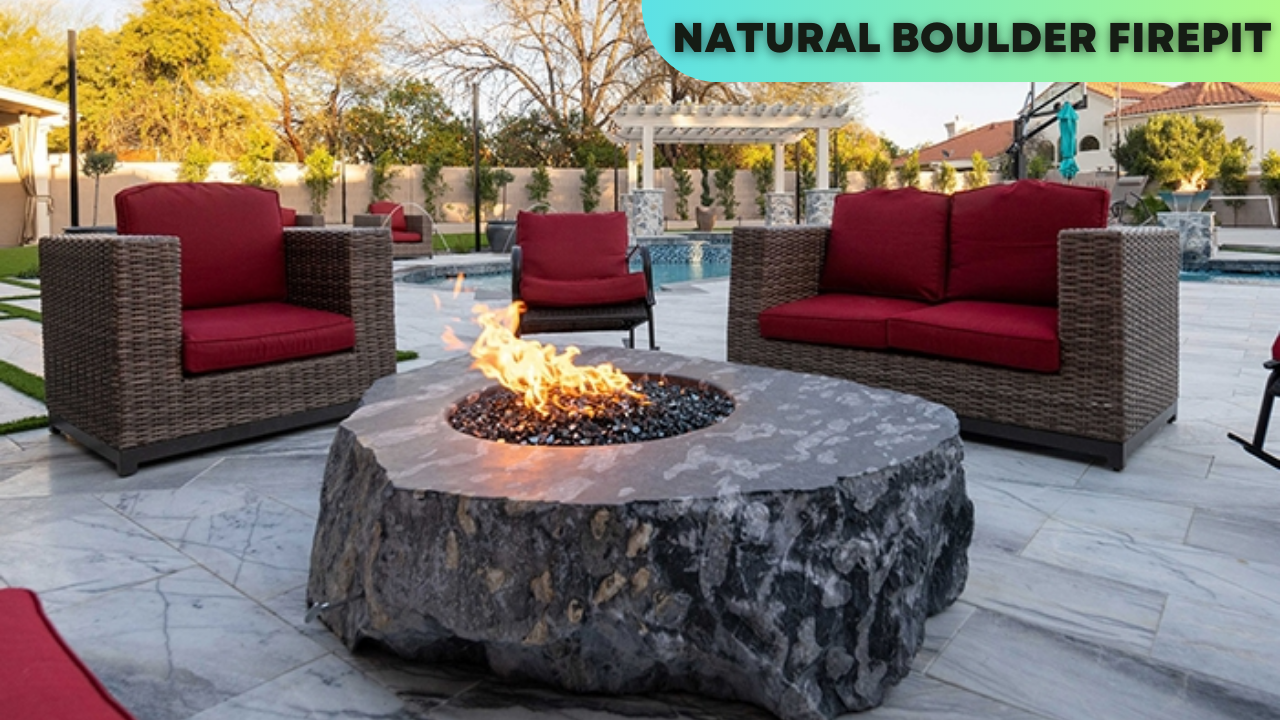 This style of firepit is also extremely durable and can withstand the elements. You can enhance the natural appeal by opting for a wood-burning firepit, which will provide that delightful crackling sound and the smoky scent of a traditional campfire. This organic, earthy firepit idea will bring a touch of wilderness to your backyard, making it a unique and captivating gathering spot.
Firepit Garden
For the gardening enthusiasts out there, why not incorporate your firepit into a stunning garden layout? Create a haven of greenery around your firepit, adding lush plants, vibrant flowers, and perhaps even some climbing vines. Depending on the size of your firepit area, you could choose to include larger plants for privacy or smaller, aromatic plants that add a pleasant scent to the air.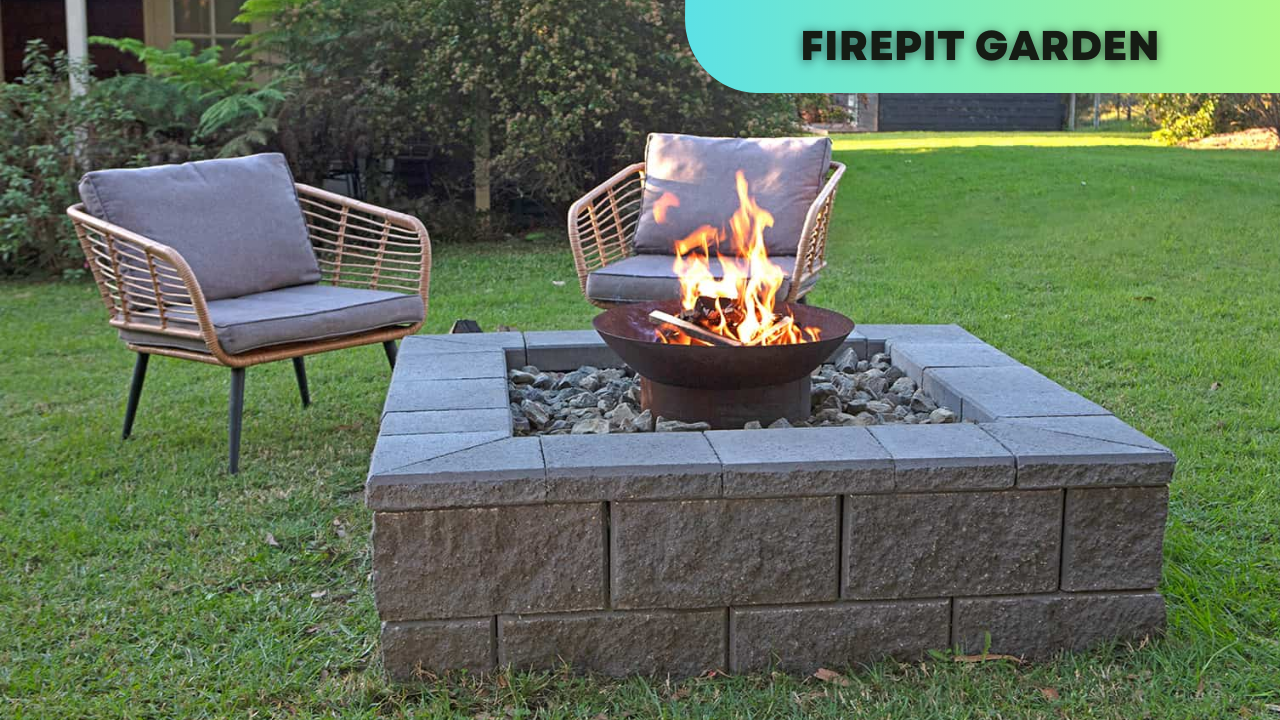 You could also incorporate a pathway leading up to the firepit, perhaps with stepping stones or a gravel path, adding to the enchanting garden ambience. A firepit garden not only provides a colourful and serene atmosphere for you to relax in, but it can also attract a variety of birds and butterflies, adding to the natural beauty of your outdoor space.
Repurposed Material Firepit
In an age where sustainability is crucial, repurposing materials into a firepit is a green choice that's also aesthetically pleasing. You can utilize a range of materials - from old bricks and concrete to metal rings or even washing machine drums.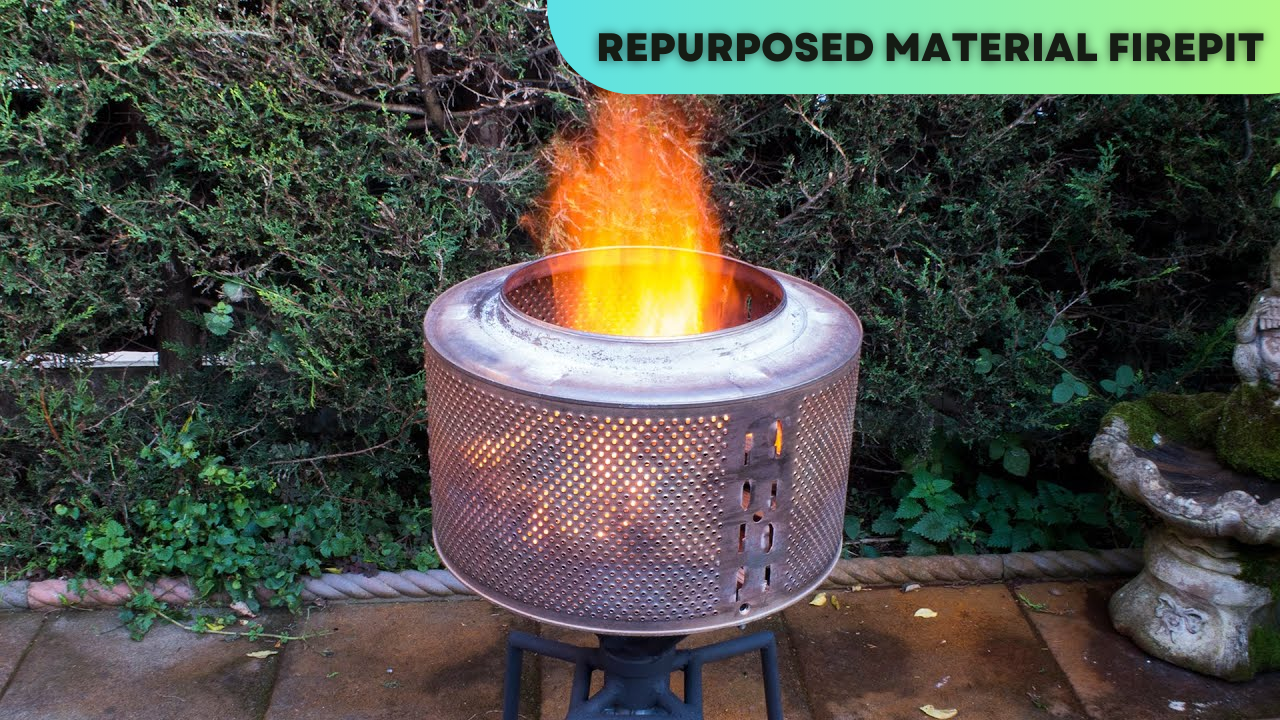 This idea is perfect for those who enjoy DIY projects, and it's an excellent way to breathe new life into materials that would otherwise be discarded. You could keep the original look of the materials for a rustic charm or paint and decorate them for a more polished appearance. The resulting firepit will not only be a functional piece of your backyard but also a symbol of resourcefulness and sustainability.
Fire Glass Firepit
If you're looking to bring some sparkle to your outdoor space, consider a fire glass firepit. Fire glass is a type of tempered glass that comes in various colours, shapes, and sizes. It's used as a medium to retain and direct heat in firepits and fireplaces.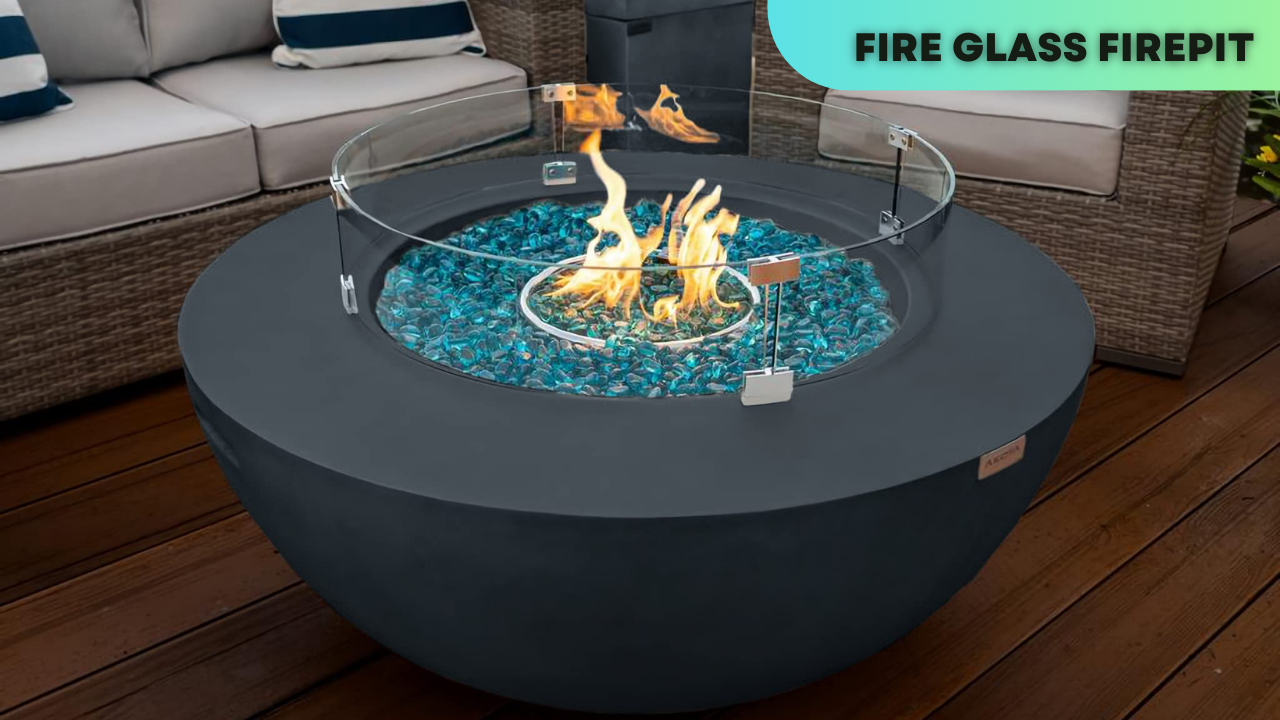 A firepit filled with fire glass creates a dazzling display as the glass captures the light from the flames, creating a mesmerizing visual effect. Whether you choose a vibrant colour to stand out against your patio or a more subtle shade to blend in with your outdoor decor, a fire glass firepit adds a touch of modern elegance to any backyard.
Portable Firepit
A portable firepit can be a fantastic addition to your outdoor space, offering flexibility and convenience. These types of firepits can be moved around your backyard or even taken on camping trips or to the beach. They come in various designs and sizes, from compact tabletop versions to larger freestanding models.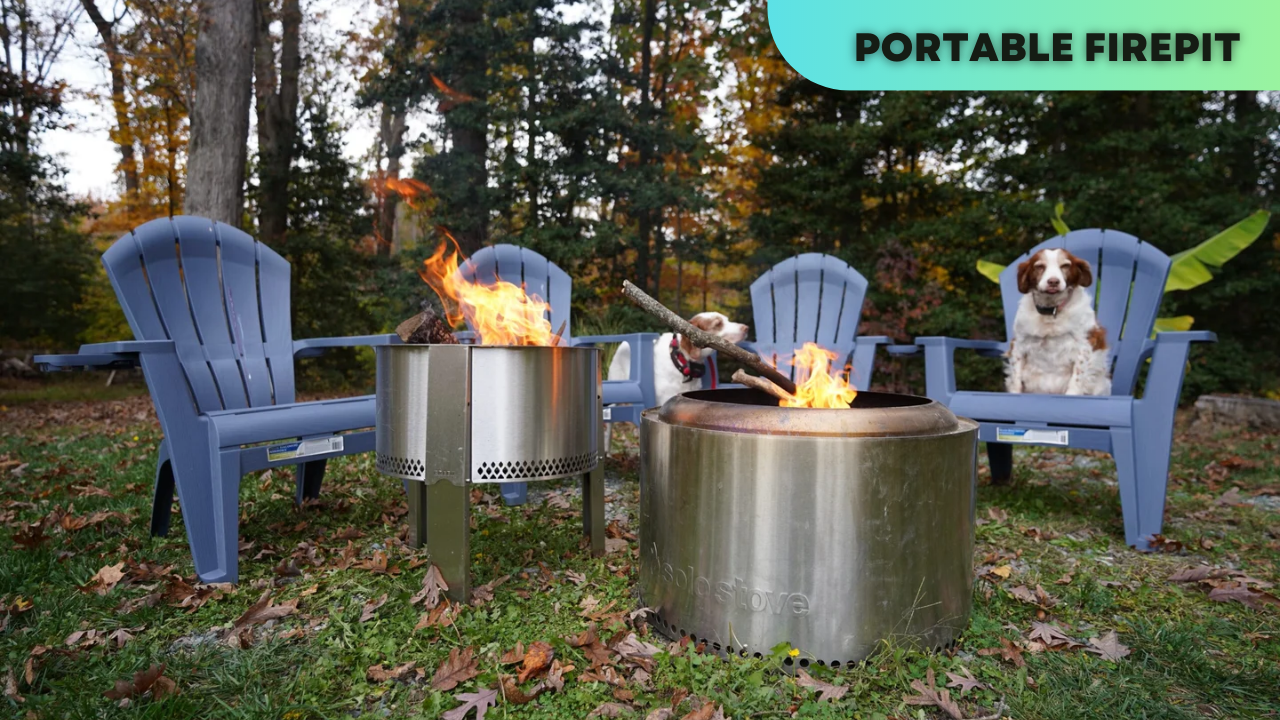 Consider a style that matches your outdoor decor or pick something that stands out as a feature. A portable firepit can also be a great option if you're renting your property or have limited outdoor space. Despite their size, they still create a cozy atmosphere and can be just as captivating as permanent firepit setups.
Firepit with Integrated Grill
If you love outdoor cooking, a firepit with an integrated grill might be the perfect choice for you. This firepit design allows you to enjoy the warmth of a fire while also being able to grill your favourite foods.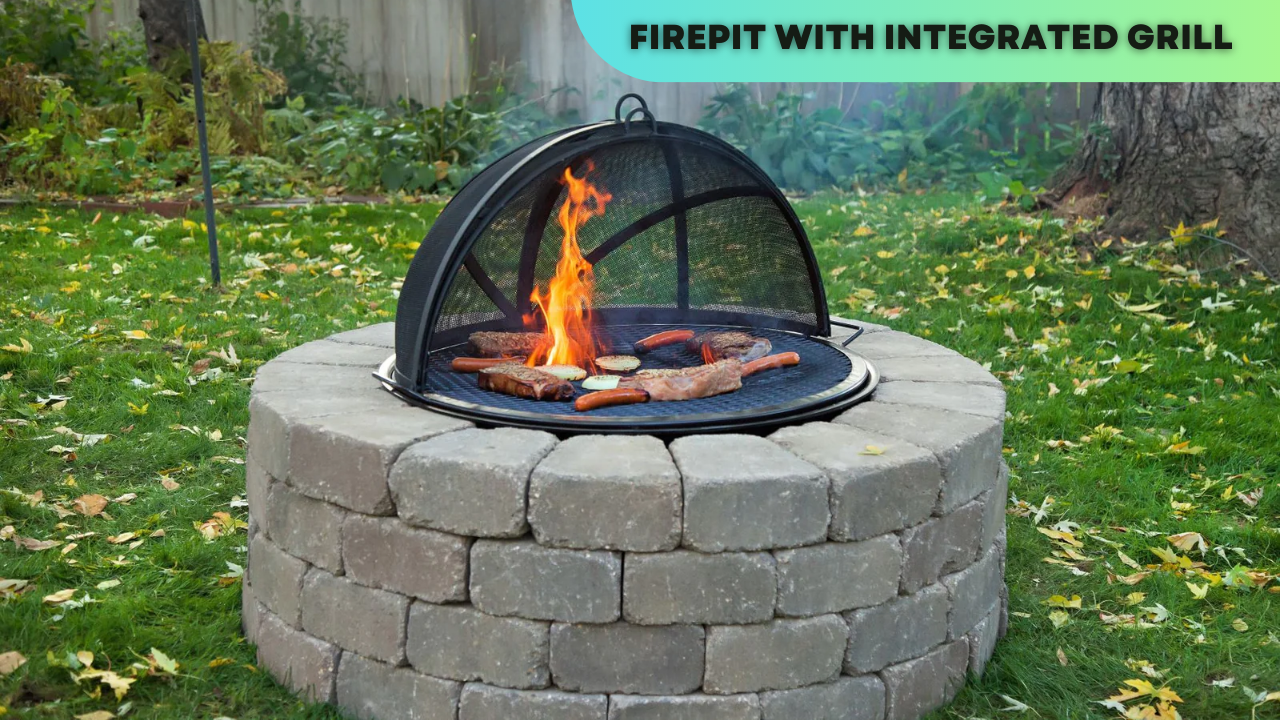 Imagine grilling burgers, roasting marshmallows, or even cooking a pizza, all while sitting around the fire with friends and family. This dual-purpose firepit will not only make your backyard more versatile but will also create a social cooking experience that everyone can enjoy. Plus, it will save you the trouble of having to set up a separate grilling area in your backyard.
How can I make my firepit more environmentally friendly?
One way to make your firepit more environmentally friendly is by using repurposed materials for construction, like in the idea of a repurposed material firepit. Also, using clean-burning fuels like natural gas or propane can minimize smoke and emissions.
How do I maintain my firepit?
Regular maintenance can prolong the life of your firepit. This can involve removing ash and debris after each use, covering the firepit when not in use to protect it from the elements, and occasionally checking for any damage or wear and tear.
What is the safest material to use for a firepit in my backyard?
There are several safe materials you can use for your firepit. Stone, brick, and fire-rated bricks or blocks are typically used for a permanent firepit because they are durable and can withstand high temperatures. However, if you're opting for a portable firepit, materials like steel, cast iron, and copper are popular choices due to their heat resistance and durability.
Do I need a permit to install a firepit in my backyard?
Permit requirements can vary depending on your local regulations. Some areas may require a permit, especially for large, permanent firepits, while others may not. It's always best to check with your local municipality or fire department to understand the rules and regulations in your area.
How far should my firepit be from my house or other structures?
Generally, fire safety experts recommend placing a firepit at least 10-20 feet away from your home and any other structures. This distance can help prevent accidental fires and minimize smoke entering your home.
Can I use a firepit in a small backyard?
Yes, you can still enjoy a firepit in a small backyard. You just need to choose a design that fits your space. Portable firepits, wine barrel firepits, or even tabletop firepits can be great options for smaller yards or patios.
Conclusion:
We hope these twenty unique firepit ideas have inspired you to transform your outdoor space into an enchanting and cozy spot that you can enjoy all year round. Whether you prefer a traditional wood-burning firepit or a modern fire glass design, there's a firepit idea for every style and budget. Happy decorating!