Buying online is a part of the current day lifestyle where speed and time are of importance, along with the safety of self and family being a major concern. Everything is now accessible online with a multitude of e-commerce websites providing a wide variety of goods ranging from electronic devices, household appliances, food, clothing, books, and sports equipment; to Furniture, home furnishings, etc.
Furthermore, these e-commerce websites give enticing bargains, discounts, a choice of brands to select from, and many other offers and facilities.
Sometimes, great offers on e-commerce websites, like HR Sports may be very enticing, whether you are setting up a new home or remodeling your current space, or purchasing for sale.
We usually choose internet purchases of those goods concerning whose quality we are not concerned due to the brand name – books, mobile devices, electronic equipment et cetera. But today everyone is spending a significant part of their lives on the internet. Let alone goods in today's age, even lifemates are discovered online! There are countless numbers of individuals living in houses that are curated and created with the help of online platforms, but the authenticity and the whole concept of buying afterpay furniture online are still questioned by a specific section.
Well, it's simply a mindset – If you can trust the correct kind of apples to be delivered to your doorstep. Then why not a beautiful-looking chair that comes from a gateway of prestige and integrity at a fantastic price when bought online? But certainly, as home Furniture for sale comprises numerous things and is available in a wide variety of brands, so consider carefully and take your time before you purchase Furniture online.
So for window-shoppers, individuals who have time at their disposal, and purchasers who prefer to touch and feel anything before purchasing the same –physical purchase i.e. buying Furniture for sale straight from stores is probably a better choice.
However, if time is a big restriction or if you/someone in the family is immuno-comprised and you are a little afraid of going out of your home then you may investigate the alternative of Buy the best Furniture online so long as you are confident about the reputation of the site and the brands it hosts.
Tips for Buying Furniture Online
Head over to the contact pages to see the details of the website and contact the website through there if needed. You may call and assess the reaction of the business employees, and then make the choice whether to purchase Furniture from them or not. Beware of those portals that hide their identities, telephone numbers, postal addresses, grievance redressal procedures, etc., and put you at the mercy of a single email address.
A thorough recce will show that alongside numerous eCommerce websites that offer a platform to different manufacturers to market their afterpay furniture. There are also many manufacturers that sell both online and offline and therefore have their own websites too. It would be preferable to shop for Furniture straight from the website of the manufacturer rather than through the online platform as it would be time-saving and the product variations would also be greater.
Secure Website:
With cyber-crimes on the increase, please guarantee that the website is safe so as to reduce the danger of identity theft. You can determine whether the website is safe, by verifying its URL. If the URL of the website begins with HTTPS instead of HTTP, then it is a secure website. Avoid purchasing Furniture from insecure websites. Also, check if the eCommerce site follows a method of scrutinizing the background credentials of the dealers or merchants before listing or promoting them.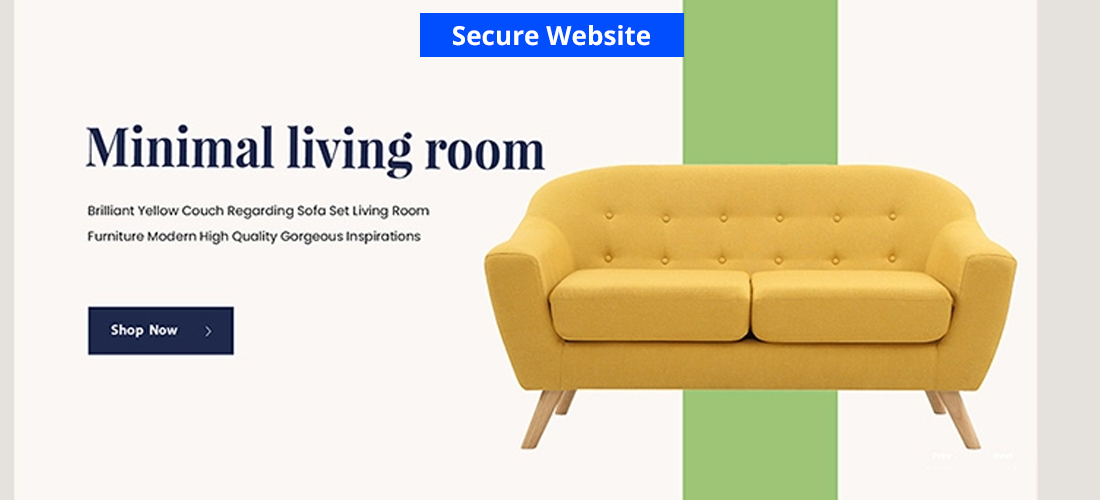 Remember when you purchase online; you are moving into an "online shop" and it is essential that you verify the authenticity of the business exactly the way you do in the case of real stores. And, some small size businesses utilize a virtual terminal as a method of payment which is very dependable and trustworthy.
A picture gives you a visual idea of what the Furniture would look like. As the websites offer rendered pictures, do not forget to examine the alternative images of the goods. The alternate pictures will give the view from various perspectives. These pictures do not include any props and therefore will allow you to envision the Furniture correctly. However, be cautious not to make a choice just based on the pictures. Also do not be lured by the pictures as the color and texture may significantly vary in reality. Look for pictures posted by different consumers who have already purchased them. Also, examine the weight if provided. Study materials, specs, etc. in-depth and compare them with those of other competing brands.
Every website offers a brief description/specification of the Furniture you are seeing. It is essential to read the description attentively since it offers much information about the product. If you are purchasing a tiny storage drawer for shoes, the description will give information about whether it is constructed of particleboard or MDF. The description should not be ignored, since when you want to Buy the best Furniture online, you cannot and you should not simply depend solely on the pictures or the website.
Check the Dimensions of Your Room and Furniture
Study measurements i.e. L, B, D (both out-to-out and waste regions) v/s size of your space. Check the measurements of the Afterpay Furniture attentively. Don't simply naively assume that the item will fit the area where you want it to go; pictures may be misleading. Make sure that you carefully verify the measurements for the length and breadth of the Furniture when you measure the space.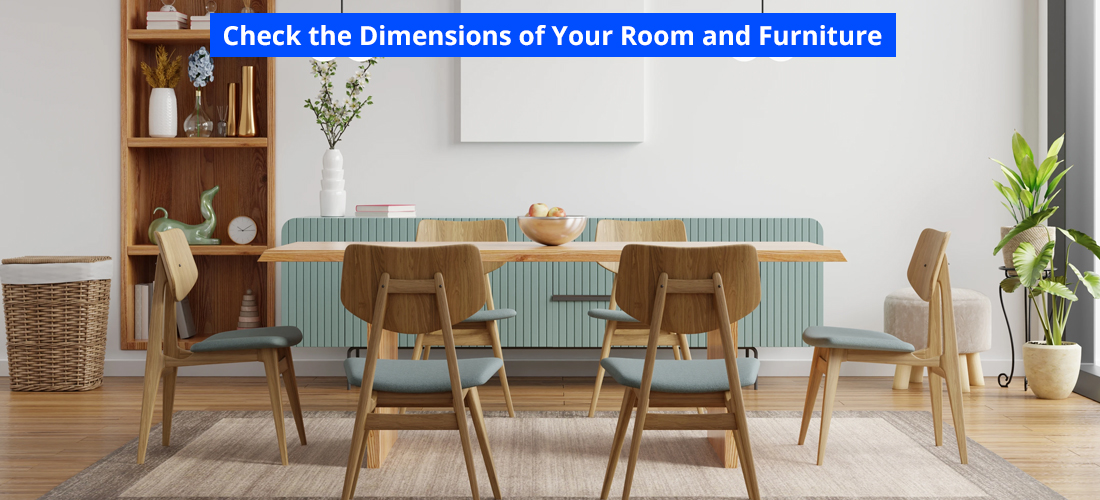 In case the e-commerce website does not offer the dimensions online then you may make call on the customer care toll-free number and ask them to supply you with the exact measures. And in case you are buying work-from-home Furniture say a desk/table or a chair then verify that you abide by the ergonomics.
Read Furniture Reviews Prior To Buying Online
It may rescue you from a poor product or a bad service or from a bad e-commerce site. Also, do not be influenced by just one or two bad/good ratings; make a balanced choice based on many reviews. Check the best online website for buying furniture in Australia. They have various colors and designs in these products:
Many reputable sites like "HR Sports" offer evaluations of previous consumers, who have purchased the Furniture. Before purchasing Furniture online, it is essential to read over the reviews, as they will offer you real customer feedback.
Compare Prices before Buying Furniture Online
Very few merchants on the internet offer one-of-a-kind goods. Most Furniture, especially the type you build for yourself, can be acquired on websites. Before purchasing, spend time studying by browsing on the portals of three to five shops that sell the piece of furniture you desire. Note the cost of the goods, delivery fees, taxes, and if the store charges for shipping or returns.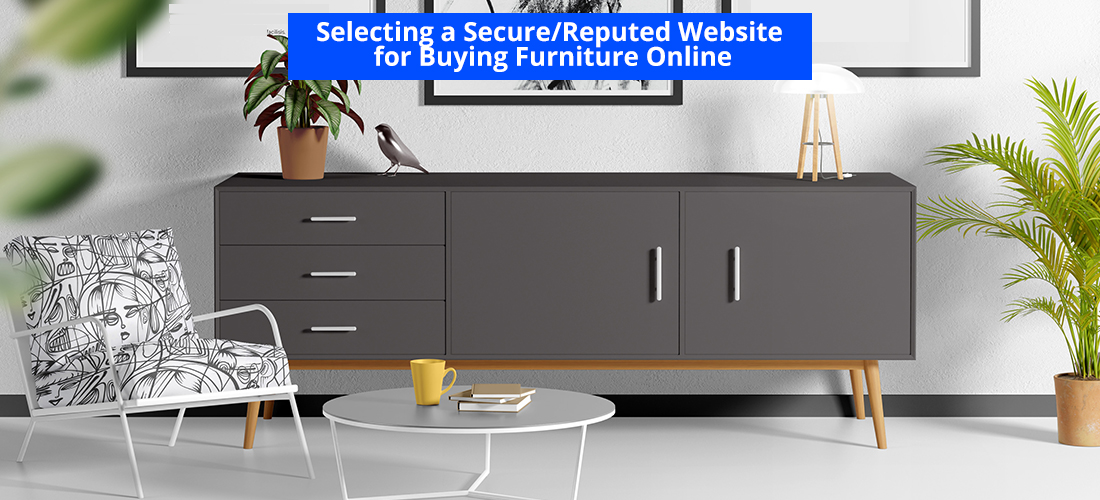 Do this to ensure that you purchase from the most cost-effective online retailer. Understand that this requires a time commitment, but believe us when we say that this vigilance pays off in the long term.
Before Purchasing Furniture Online, Look Into the Return Policy
Check the website's return policy before purchasing Furniture online. If, for example, the piece of furniture does not fulfill its function, does not fit into your area, or turns out to be visually different from what you expected, your money and effort may be lost if there is no customer-friendly exchange or return policy in place.
Always buy from portals that have a solid, flexible return/exchange policy in place; non-existent, complicated, or time-consuming exchange/return policies are a customer's nightmare!
Adapt to your Requirements
Before purchasing furniture, it is important to understand how to find the best match for your requirements. To determine whether or not a piece of furniture is a good fit, certain elements or characteristics must be present.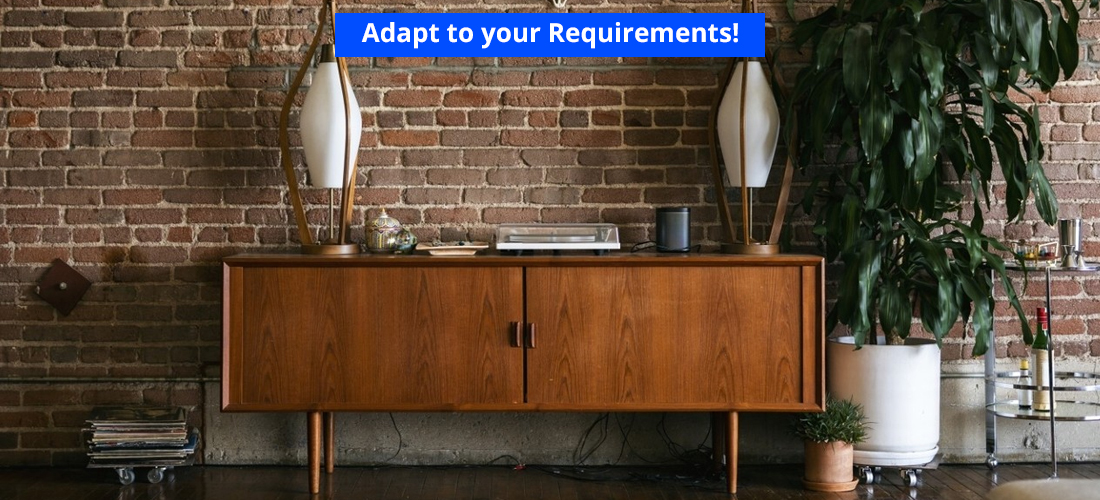 There are some general rules that apply to all furniture purchases, but some specific parameters must be taken into consideration in some cases. In addition, let's face it, furniture is such a significant investment that is knowing how and what to buy makes perfect sense. If not, the process can become confusing, intimidating, and ultimately frustrating for everyone involved. The following purchasing fundamentals for various types of furniture may be of assistance.
Identifying your Top Priorities
Identifying your furniture priorities should be done before spending any money on your furniture purchases. This can be accomplished by determining the type of furniture that will provide the most support for your space.
This can be accomplished by taking measurements of your rooms and sketching a layout plan to determine the maximum size of furniture that your home can support. Furthermore, you must set a budget for furniture purchases in order to ensure that you get the best deal possible given your financial situation. Establishing your priorities will assist you in narrowing down your furniture search in terms of size and price, among other things.
Choosing Furniture that is Appropriate for Your Way of life
The type of furniture you select for your home is entirely dependent on your personal preferences. Having children at home will necessitate the purchase of stain-resistant furniture in order to ensure that it remains usable for a longer period.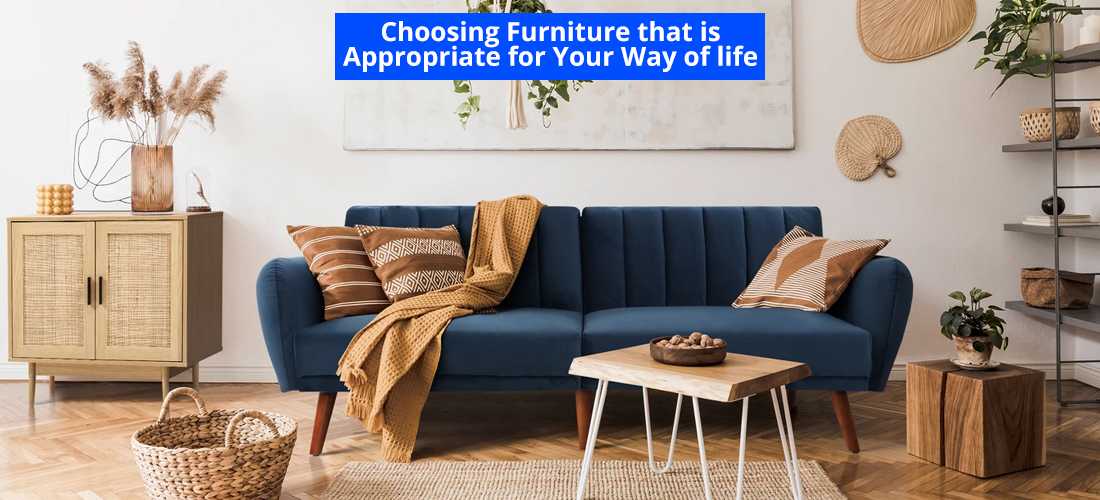 On the other hand, a luxury damask sofa is a good choice if you prefer designs and elegance over functionality. In order to decorate your children's room, you can choose furniture featuring characters such as Winnie the Pooh, Doraemon, SpongeBob, Spiderman, and other popular cartoon characters. Parachute umbrellas, wrought iron chairs and tables, plush hammocks, and other types of outdoor furniture are all possible selections.
Check the Shipping Charge, If Any!
Transporting heavy Furniture can be costly, and most portals will not do it for free—they levy shipping charges on the Furniture. There are quite a few companies that do claim to provide free shipping, but a good thing to remember here would be that the price of the Furniture would include those charges. Hence, compare the total price of the Furniture on various websites before buying.
Check for the Shipping Options Before Placing an Order of Your Furniture!
Check out the many delivery choices that the business provides. The majority of businesses provide three different shipping choices — ground, air, and sea.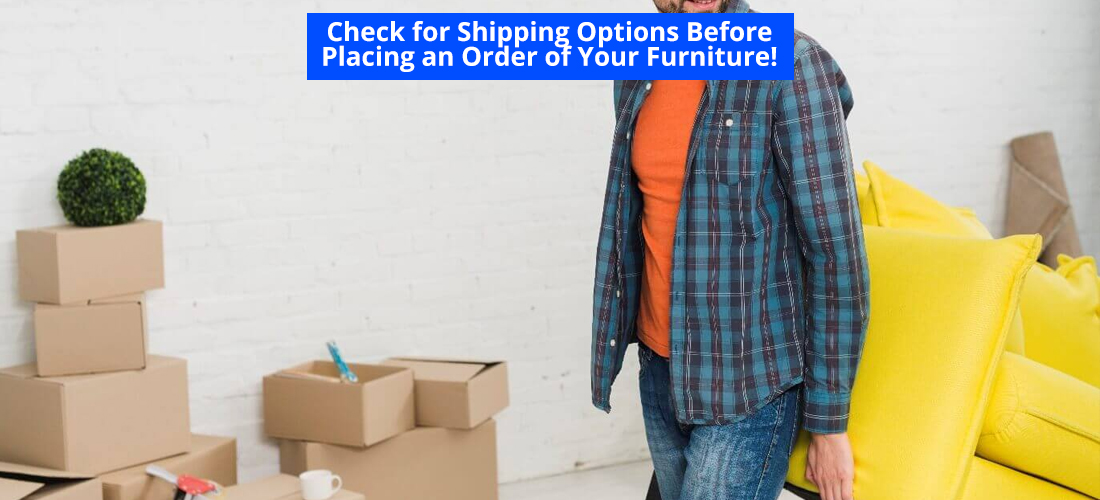 If you choose this delivery option, your goods will be delivered to your front door, which is the most cost-effective choice. You are responsible for transporting and installing the Afterpay Furniture item inside your home.
• Inside Delivery: The furniture is brought to the location you choose and is then set up as needed. This is more costly than having your package delivered to your door.
If you choose White Glove Delivery, the company's employees will unpack and assemble the furniture on your behalf. It is a costly option, but it is the ideal choice for unfamiliar with the installation process.
• Ensure that the COVID-19 Protocol is followed
• Check to see that the delivery people adhere to the SMS Protocol (maintain social distancing, wear a mask, and sanitize their hands) Check to see if the Furniture brand is well-known and that the pricing is fair before purchasing.
• Determine if there is dynamic pricing available – such as that offered by airlines and hotels, where the price changes in response to our increasing search.
• Keep in mind that while purchasing furniture via this method, you will be deprived of the chance to assess the strength and sturdiness of the item.
• Think carefully before buying furniture for your whole home on the internet.
• Consider purchasing tiny parts online since you may be able to find better alternatives and save valuable time.
Some of the pluses of Choosing Furniture Online
Buying Furniture for sale is a significant and long-term commitment, and therefore may be difficult if you are buying it online.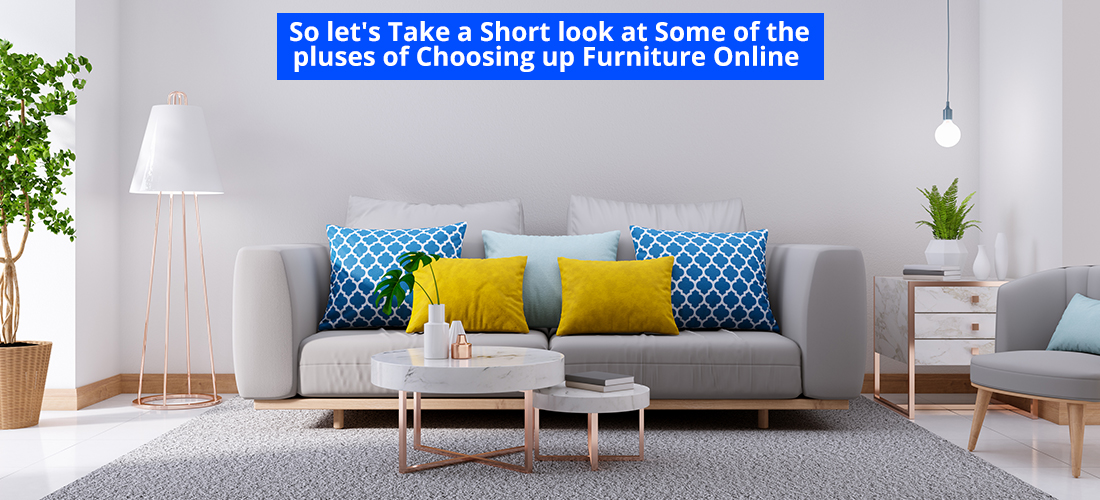 • Your time is saved as you do not have to physically travel to the shop
• Available 24X7 … no limitation of space or time
• No geographical limitations thus offering customers a panorama of Furniture choices
• Safe shopping since it's contactless
• Saves on commute cost
• Conserves labor since you are not limited by location when choosing the Furniture i.e. your option does not become confined to a few showrooms in your town/city.
• The Furniture is brought to you, so you do not have to bother about lugging that hefty bed on your own!
• Relatively lower rates vis-à-vis showroom purchases since it cuts down on dealer's commission, However, there is still a stratum of consumers who would like to refrain from Buying the best Furniture online, as they regard it as a little hazardous.
Using these suggestions, purchasing Afterpay Furniture online will be a piece of cake! This not only allows you to save both time and money, but it also allows you to buy from the comfort of your own home in the event of a pandemic or other disaster.
What is needed of you is some basic research to guarantee that you get the greatest bargains and discounts available on the market. Keep in mind, however, that scams and frauds should be avoided at all costs. Do not only depend on the photographs shown on the HR Sports website.