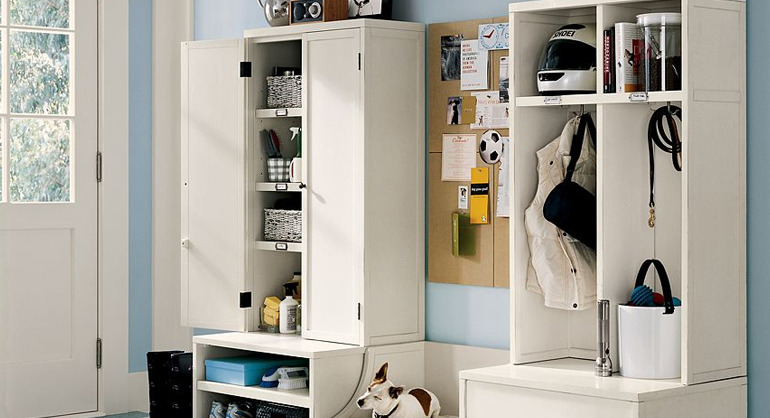 We know how messy it can be to keep your home tidy, clean and organised. No matter how big and luxurious your house is if there is a mess it will create a very bad impression on every guest. Having mess in your home is also harmful to your mental health. A clean and clear home keeps your mind clear and clean. But in today's busy life no one has enough time to keep home clean and organised. No worries, we are here just to help you with that. We have brought 6 amazingly beneficial storage hacks for you.
Here are they:

Kitchen cabinet storage is amazingly beneficial. They are absolutely lifesavers. Check how much space you need for storage of various things and get kitchen cabinet storages according to that. You can store utensils, spatulas and so many things. And various food items, spices and grocery too. Your kitchen will look the best and you'll enjoy the cooking time.
Perfect storage space for a bookaholic. But it is a great choice for a non-reader too. You can store books on the bookshelf, obviously! But along with that, you can keep decor items in it, which will give an exceptionally aesthetic look to your room. So, bookshelves are an amazing storage item and an aesthetic piece of furniture too for your home.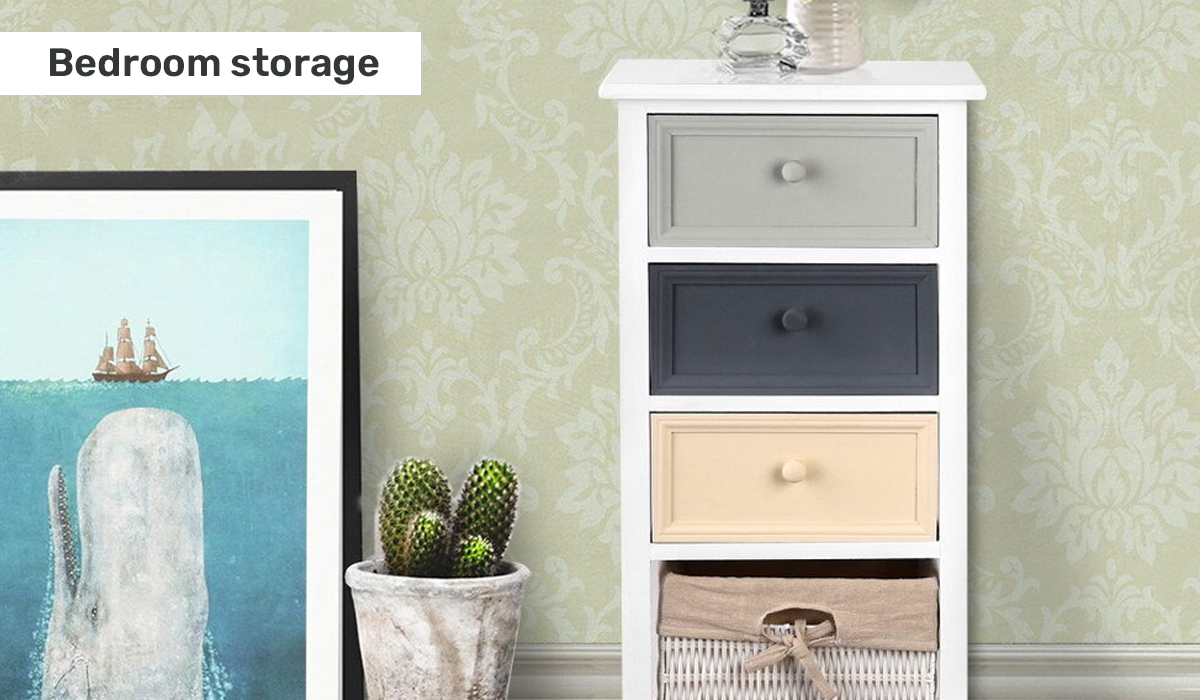 The bedroom is like a refuge for everyone. After a long tiring day what one wants is a comfortable good night's sleep. Add bedside tables, dressing tables, wardrobes, bedroom cabinet storage, drawers and storage ottomans to your bedroom. And it will make your bedroom unbelievably functional. A functional bedroom means a sorted and tidy bedroom. What else can one wish for?
Display shelves are the best piece of furniture to represent your artistic skills and great storage for them too. It can be like an exhibition shelf for your art. And it looks exceptionally beautiful in your room. Also, it shows your personality and taste.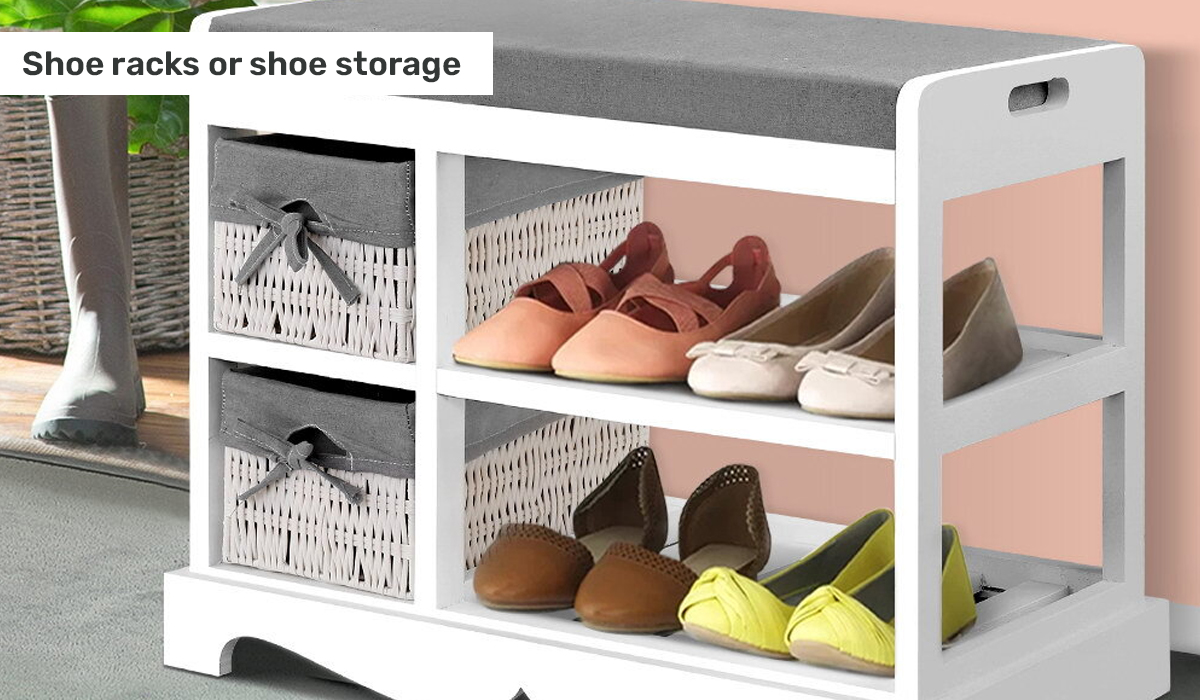 Entryways are always messy with lots and lots of shoes. Shoes are always kept disorganised, as there is no proper storage space for them. The best shoe storage solution is getting a shoe rack. It will protect your shoes and your shoes will get a proper space. And you'll know where your shoes are, and your time won't be wasted in finding them everywhere in the house.
As much as you love buying adorable toys for your kiddo, keeping them organised can be a big challenge. Toy boxes or toy cabinet storages are the best choices for storing toys. You can keep all the toys in the toy box and you can even teach your kiddo to clean the mess and keep toys in toy boxes. Thus incorporating the very important skill in your kiddo, organisation.
These were some of the best storage hacks to keep your home tidy and clean. See what's your need and get the storage furniture for that.
Benefits of a clean and tidy home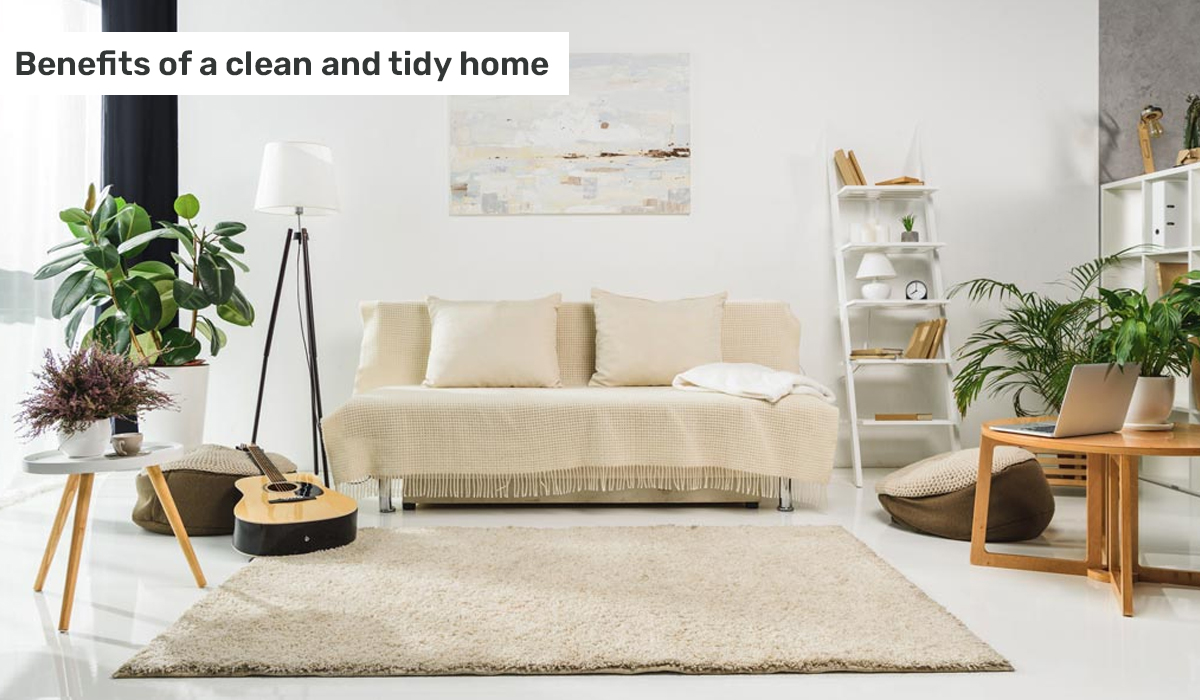 Not only in appearance but a clean and tidy home has numerous benefits on health and mental health too.
Here are some of the benefits of a clean and tidy home
Messy home keeps reminding our subconscious mind about the work to be done. Thus developing stress and anxiety. So keeping the house clean will considerably reduce the amount of stress and anxiety.

Having a clean and tidy home increases the level of productivity and you become very active.

Due to mental peace because of a clean and tidy home, you get better sleep.

Your health will improve with a clean and organised home.

Dust mites, pet dander and mould lurk are where there is uncleanliness. Which increases the chance of asthma and allergy. So, keep your home clean and be healthy.

Clutter increases the chances of falls and injuries. So, declutter the unnecessary stuff and be safe.

As you clean and keep all stuff in its proper places, you start feeling a strong sense of accomplishment. Which boosts happiness and energy.

A clean and tidy home gives a more hospitable and welcoming feeling.
So these were some amazing benefits of having a clean, tidy and organised home.
And get cabinet storage, shoe storage, toy boxes and kitchen storage to keep your home clean and tidy.
We have all the above-mentioned storage and cabinet storage products in our online store HR-Sports. Visit our online store and shop different storage, cabinet storage, kitchen storage, shoe storage, and a lot more at mind-blowing prices. We are the most trusted online store for shopping. And we only provide top-notch storage and cabinet storage products from top and reputed brands.
We also have awesome pay later payment options of buying storage or cabinet storage products now paying for it later at your convenience in easy slices with interest-free instalments. What else one can wish for?
Happy organising, Mates!