Christmas and New Year's Eve are coming fast. What is a party without a focal point of your choosing? This article will provide you with all of the information you need to answer the burning question: Which artificial tree should I buy? We've put up a Christmas Tree Buying Guide that covers all you need to know about the process.
Online, choose the right shape for your Christmas tree. Depending on the Situation While height is important in deciding the size of your tree, it isn't the only consideration. The entire width of your holiday centerpiece is defined by the forms of trees available online. For the Christmas Sale, there are three basic forms to select from: pencil, thin, and full trees. A fourth type offered at HR Sports is Christmas Shopping and corner trees, which are perfect for tiny living spaces.
Size
Artificial trees in full-size vary in height from 6 1/2 feet to 12 feet, so they may fit almost any ceiling height. Keep in mind the breadth of the trees as well. There are trees with a thin girth and trees with a broad girth to select from. Measure your area before purchasing a tree, whether it's the primary feature of the house, a less formal room, or a corner.
Style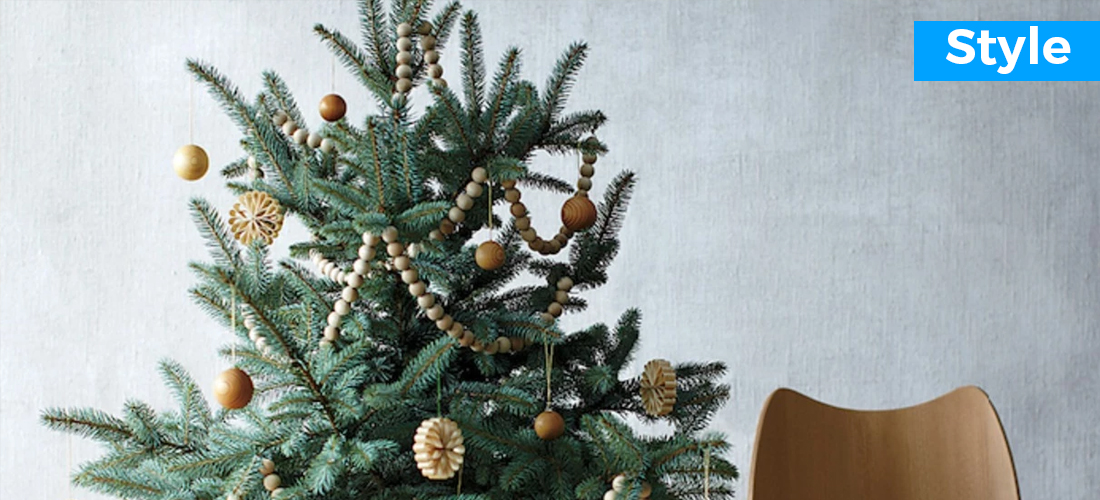 Extruded polyvinyl chloride (PVC), molded polyethylene (PE), or a mix of the two are used to make artificial tree needles. Both materials have the appearance of pine, fir, or other evergreens. PE has a more realistic appearance, but it is often more costly. As a result, some trees have both PVC and PE needles, with PE needles in higher-profile areas. The colors range from a combination of greens to blue-green. Cones may also be seen on certain trees.
Made of PVC
PVC tree needles are manufactured from thin plastic sheets that are sliced into tiny strands and wired to branches. When taking shredded PVC trees out of the box or from storage, they will need to be shaped.
PE Trees for the Holidays
An injection-molding technique is used to create these fake tree branches, which seem like evergreen needles. The branch tips have been carved to give them a more realistic appearance.
Setup of an Artificial Tree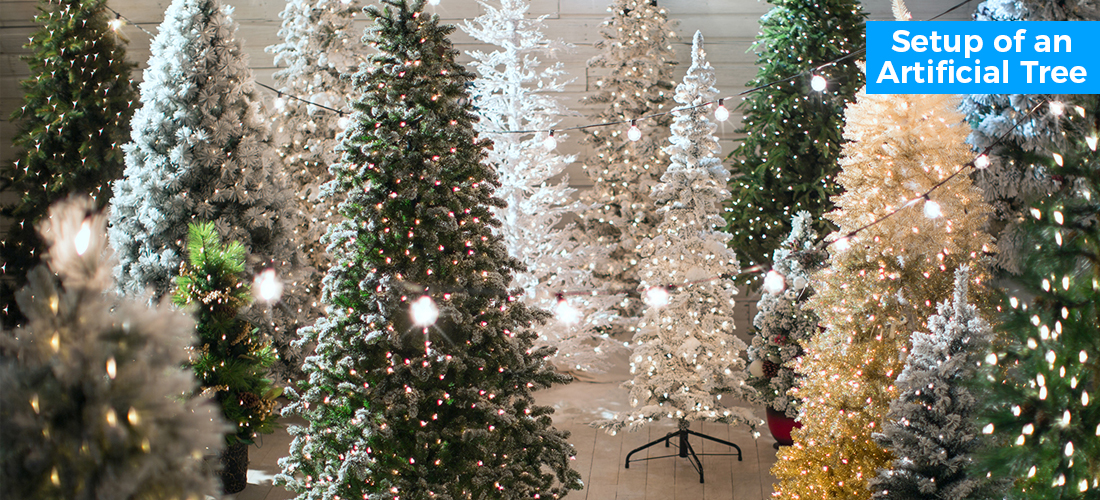 Look for branches with hinges to make assembly and takedown easier. Simply drag the branches down to assemble the tree. Simply fold the branches back up when it's time to take the tree down.
Also, seek a tree with a strong metal stand to prevent the tree from falling or tilting after all of the decorations have been placed on it. Plastic stands may not be as durable as metal ones. Look for a stand with rubber feet if you're concerned about your floor. A storage bag is included with certain trees.
Features
The majority of artificial trees are pre-lit, which means that the lights have already been wrapped around the tree. Incandescent or LED bulbs in multicolor, transparent, color-changing, or random shimmering lights are all possibilities. On/off foot pedals and constant-on or remain-lit lights, which keep lighted even if a bulb breaks, are two additional characteristics that may help you relax over the holidays.
Flocked trees are given a white coat to make them seem snow-covered.
When a self-shaping tree is taken from the box, the wire in the branches causes the tree to expand back to its original form.
The tip count number indicates how full the tree seems. Because tip sizes may vary, don't depend only on this number. Also, certain tree species (pine, for example) have a less thick appearance than others, such as fir. Allow the overall look of the tree to guide you.
Varieties (Fresh-Cut)
Pine and fir species are the most popular fresh-cut Christmas trees. Personal preference and geographical availability play a role in selecting the appropriate kind.
A Grove of Pine Trees
Pine trees feature long, thin needles that range in length from 1 to 6 inches and are arranged in clusters on the branches. These trees come in a variety of yellow and blue-green hues. The majority of species have robust branches that hold their needles effectively. One of the finest Christmas pines is Scotch pine.
Trees of the Fir Family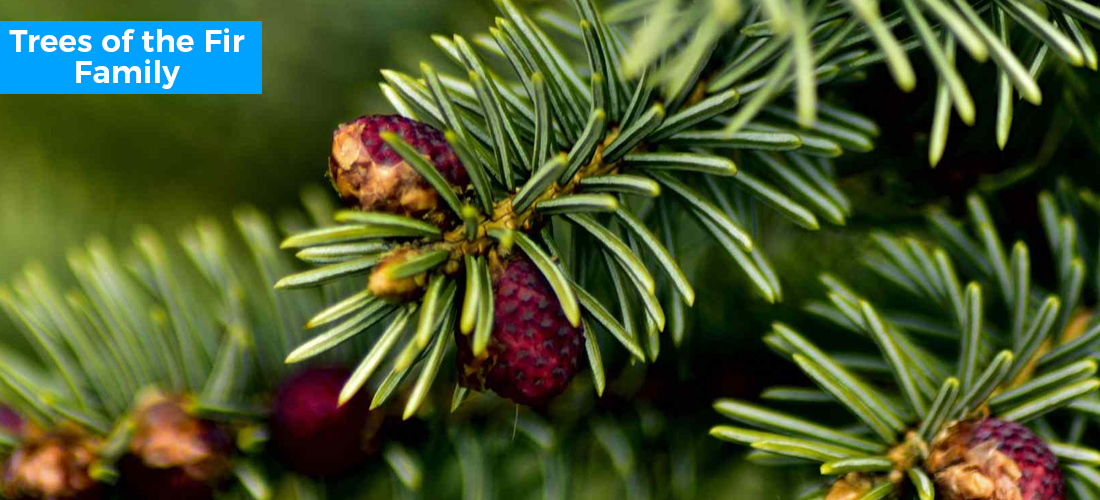 Flat, waxy needles up to 1 1/2 inches long are connected straight to branches in long, thick rows on fir trees. The color ranges from golden green to dark green, with some species having reddish-brown highlights on the buds. First have a strong, distinctive scent. Firs have more flexible branches than pines and spruces, and they lose needles.
Choosing a Fresh-Cut Tree and Caring for It
Here are some pointers on how to choose a tree and properly care for it:
When you're out shopping, give the tree a little shake to see whether it's alive. Although a few brown needles fall from time to time, falling green needles indicate that the tree is dry.

Look for asymmetrical, complete form. If the tree will be placed in a corner, a little perfection may be sacrificed.

Feel the tree. Be cautious of branches near the ground that may need to be removed to fit into a tree stand. When bent forcefully, the needles should be flexible yet break. Avoid trees that have rigid needles that are losing their color.

Make sure your vehicle can safely transport the tree you purchase to your home and avoid a tree with needles that fall off easily. Bring rope or bungee cords to properly secure the load. Tree branches and resin can scratch your vehicle's finish, so take precautions.
Cut a 1/2-inch-thick disc from the base of the tree when you get it home (or have Lowe's do it for you). This cut is crucial because trees produce a layer of sap that seals the cut when they are cut in the field.
Water cannot rise up the trunk because of this layer. The cut allows water to enter the vascular system. Place the tree in a bucket of water after cutting it and let it absorb fresh water for several hours before putting it in the tree stand. A dry tree is unsightly as well as a potential fire hazard. Trees that have been freshly cut need a continuous supply of water (more than a quart a day for most species). Make sure the water level does not fall below the tree's base. Christmas decorations come in a variety of designs and sizes, from clichéd classics to elaborate displays. Whether you're looking for elaborate table decorations or just a few cheap ornaments, our selection is sure to include the fairy lights, baubles, and wreaths you're looking for. Continue reading to find out how to choose the perfect Christmas decorations.
When it Comes to Fairy Lights, LED bulbs are smaller and lighter than Incandescent Bulbs
Choose between artificial snow and red and gold velour for the tree's base, as well as a lovely tree skirt or mat. Christmas trees that are completely decked up The most popular of the numerous forms offered is the full Christmas Decoration Ideas. The traditional profile reminds you of the real tree you used to have as a kid. What you need to consider is the amount of your floor area and the height of your ceiling. You'll need a lot of additional room to work with.
Trees that aren't too large
A slim Small Christmas Tree is a great choice for people who want something that looks like a large tree but doesn't have the room.
A Small Christmas Tree is a great option whether you have a big or small space because of its unique form. It's a one-of-a-kind piece of art that begs to be noticed. It's a beautiful sight whether it's decorated or not.
Flatback and Corner Christmas Sale
Finally, the wonders of the Tree world have arrived: flatback and corner trees, which save us precious floor space. They are either half-trees or intended to fit precisely into any corner, based on their names. Some of them may be hung on the wall, freeing up more room for you to stack your presents. These trees are perfect for dorm rooms and studio flats with little space.
You've chosen to go with faux Christmas Decoration Ideas this year after considerable consideration. As a result, you'll have a wider range of choices for expressing your style in terms of shape and color. Your tree search should be strongly influenced by the presence of foliage. This Christmas Decoration Ideas shopping guide explains what to look for when buying a tree.
Do you want to buy a tree that seems like it came from a Small Tree farm? The best choice is to use green foliage made of PE (polyethylene) with a little percentage of PVC (polyvinyl chloride). When guests see them, they will remark, "This tree could have fooled me!" Take a peek at our Realistic Christmas Trees collection to see what we're talking about!
One of the benefits of Christmas Decoration Ideas is the range of colors available. Alternatively, one that includes all of the rainbow's colors. Polyvinyl chloride is often used to make colorful flora. Despite the fact that it does not seem to be as realistic as PE foliage, realism is not the aim here. It's all about the COLOR. Didn't we nearly forget to mention the patterns? You'll go crazy for our brilliantly colored and artistically sculpted trees!
Tinsel Needles and Tiaras
Consider Christmas Shopping if you want something that glows brightly. A little Christmas tree with tinsel leaves as its foliage. Furthermore, it is beneficial if you want to get a vintage appearance. Here's some help: Our tinsel tree, which has flame-resistant needles, is a great option.
Consider Your Lighting Options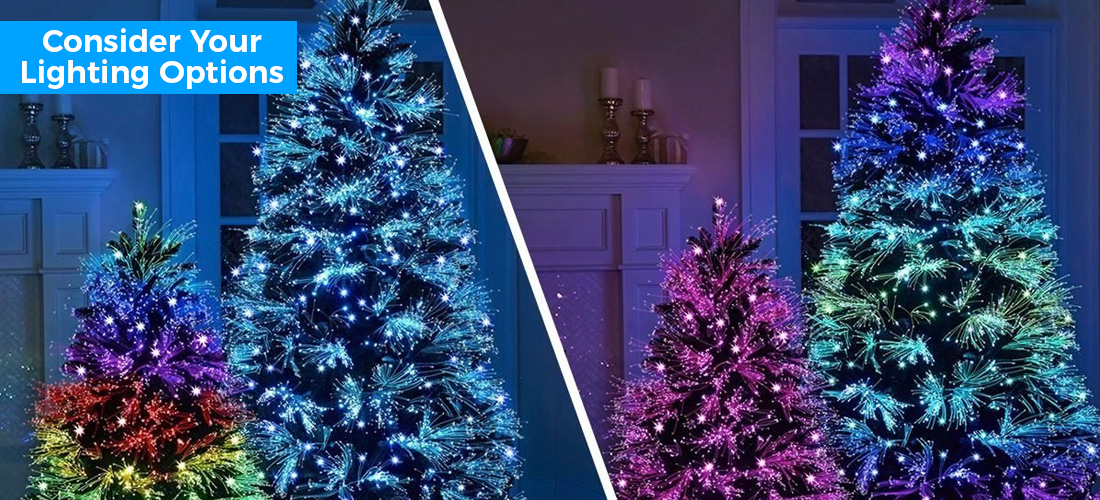 The Australian Christmas Tree Buying Guide continues with instructions on how to choose a tree depending on the lighting. Christmas lights, often known as incandescent lights, come in three colors: clear, multicolor, and vivid. Clear and bright LED lights, as well as colors that vary with the hue of the light source, are also available.
Christmas Trees with Lights in the Traditional Style
If you want to have an old-fashioned Christmas party, clear lights are the way to go. You may even go for a multicolor option to take all of that lush foliage to the next level by including lights of various colors.
Christmas Tree Lights for LED Trees
LED lighting has the advantage of being very energy efficient. Furthermore, color-changing versions enable you to switch from clear to colored lights. Everything is determined by the settings.
Christmas Decorations in Your Favorite Style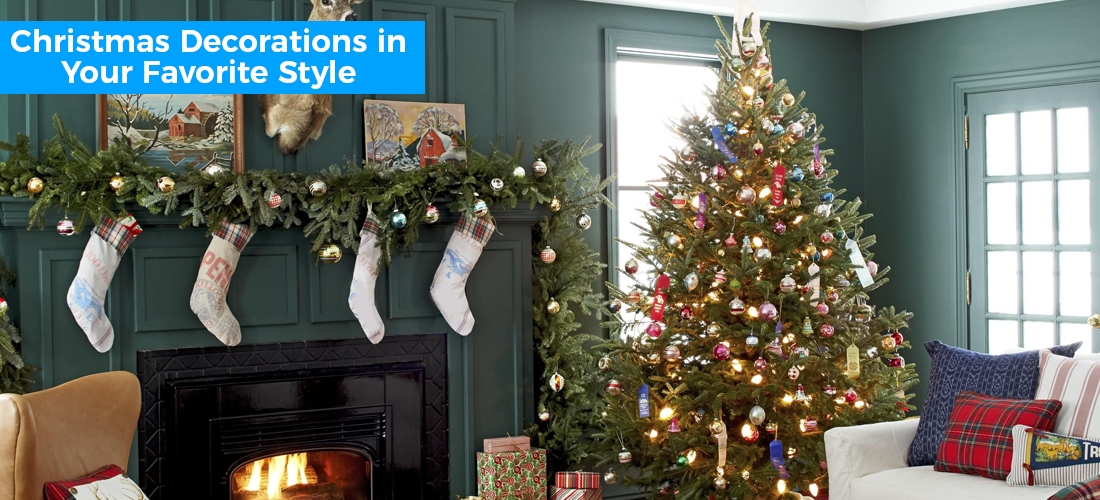 Many of us grew up in houses with conventional green Christmas trees. We think it's fantastic that some of us want to keep decorating traditions alive. Just so you know, there is a broad range of tree colors to match any one-of-a-kind decorating theme you have in mind. This Small Christmas Trees buying guide was designed to aid you in making a color-based decision.
Victory is symbolized by the color Green
It's your favorite Christmas Decoration Ideas tree that comes to life. Alternatively, a life-size copy of the one in your prized snow globe, which has been passed down through the generations.
Positively The color of the day is Pink
A Christmas tree online today represents a lot more than female empowerment. It's a fresh and fun way to make your house seem festive for any occasion.
Do you want to have the best Christmas Sale ever? For your holiday decoration requirements, look no further than a white Christmas tree. You may use whatever color scheme you like for decorations as long as it contrasts with the backdrop color.
Silver shines Brilliantly
Silver Christmas Trees are the way to go if you want to create a retro or space-age vibe. Make ensuring the success of the Christmas Sale a key focus.
Without advice on how to properly care for your holiday centerpiece, no Christmas tree buying guide would be complete. You've bought the tree and decorated it for the holidays; now it's time to make sure it stays in good shape for years to come.
By visiting HR Sports' website and doing Christmas shopping, you may buy your choice of Christmas tree online at cheap rates and with easy payment options through their Christmas Sale.