As the warm embrace of spring surrounds us, we're reminded that Mother's Day is just around the corner. It's that special time of year when we honour the incredible women who raised us, nurtured us, and continue to inspire us daily. This Mother's Day, on May 14th, 2023, it's time to go beyond the classic bouquet of flowers and find a gift that truly reflects your love and gratitude. To help you on your quest for the perfect present, we've curated a list of the most thoughtful and unique gift ideas that are sure to make her heart sing.
Here at Hr-Sports.com.au, we understand that every mom is one of a kind, and we believe that her Mother's Day gift should be just as special. Our team has scoured the globe, handpicking the finest products that cater to a variety of interests, tastes, and budgets. From furniture and luxurious self-care essentials to innovative gadgets and heartfelt keepsakes, we've got you covered. No matter if your mom is a fitness enthusiast, a culinary connoisseur, a busy professional, or a sentimental soul, our carefully selected gift ideas are designed to show her just how much she means to you.
Join us as we explore the best Mother's Day gift ideas for 2023, celebrating the love, dedication, and sacrifices our moms have made throughout our lives. Whether you're shopping for your own mother, a mother-in-law, a grandmother, or a mom-to-be, our exceptional gift guide will make it easy to find the perfect token of your appreciation. So, without further ado, let's dive into a world of unforgettable gifts that will make this Mother's Day one she'll cherish for years to come.
Diverse and Delightful: The Ultimate Mother's Day Gift Ideas
Furniture:
Furniture gifts are an excellent choice for Mother's Day, as they provide both comfort and style, enhancing her living space. A cozy armchair can serve as the perfect spot for a mom to unwind with her favourite book or enjoy a cup of tea, making her downtime even more enjoyable.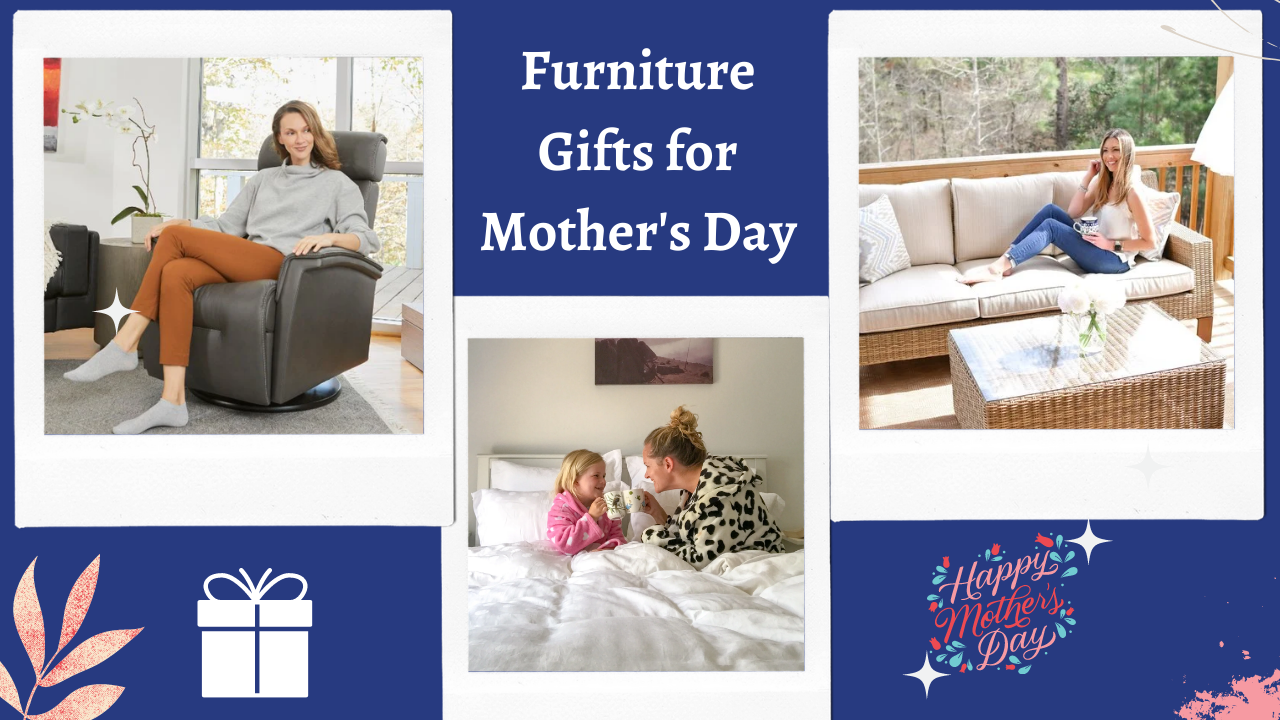 A luxurious bed and mattress ensure she gets the restorative sleep she deserves, promoting her overall well-being. Outdoor furniture, such as elegant patio sets or comfortable loungers, can create an inviting and stylish environment for her to relax or entertain guests in her outdoor living space. When selecting furniture gifts, consider her personal style, preferences, and the current decor of her home to find the perfect piece that she'll cherish for years to come.
Appliances:
Appliances are practical gifts that can make everyday life easier and more enjoyable for moms. Modern vacuum cleaners, such as robot vacuums or lightweight cordless models, can save her time and energy, allowing her to focus on the things she loves.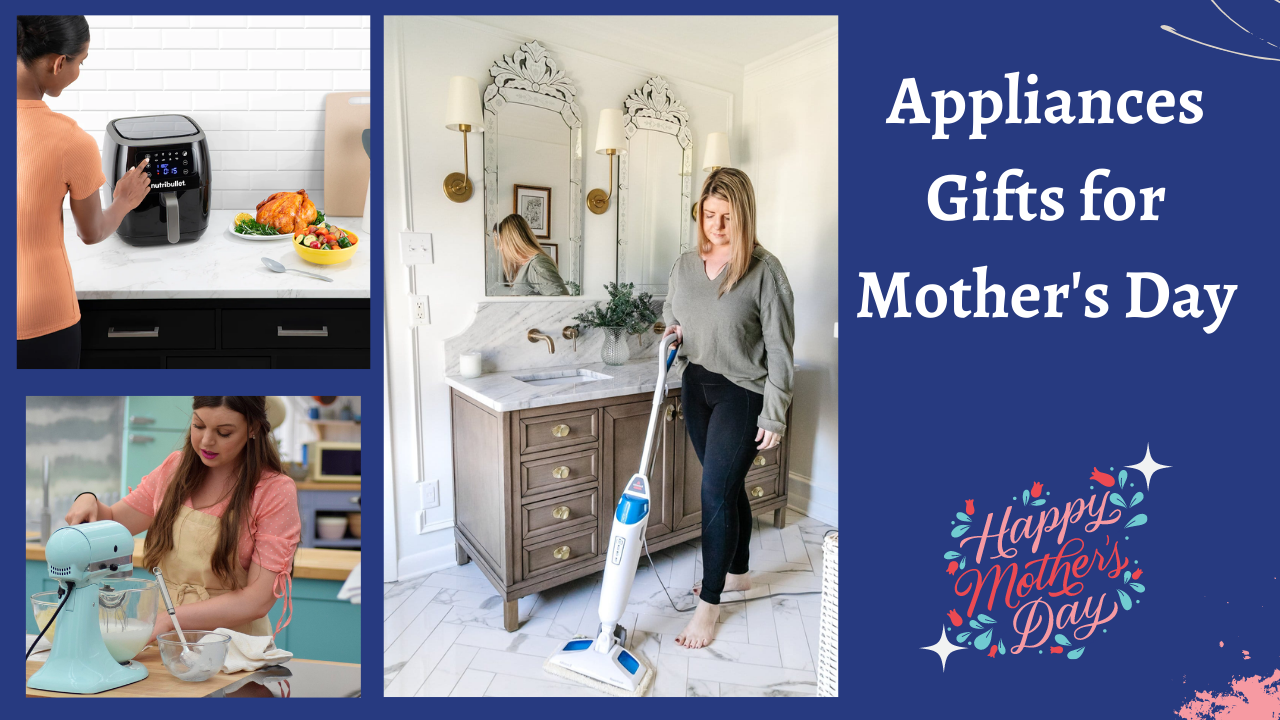 High-quality kitchen appliances, like air fryers, stand mixers, or espresso machines, can elevate her culinary skills and make meal preparation a breeze. These appliances not only simplify her daily tasks but also add a touch of luxury to her home, making them thoughtful and useful gifts.
Electronics:
Electronic gifts, like smartwatches, can help moms stay connected, organized, and focused on their health. These wearable devices offer a wide range of features, including fitness tracking, heart rate monitoring, sleep tracking, notifications, mobile payments, and even GPS navigation.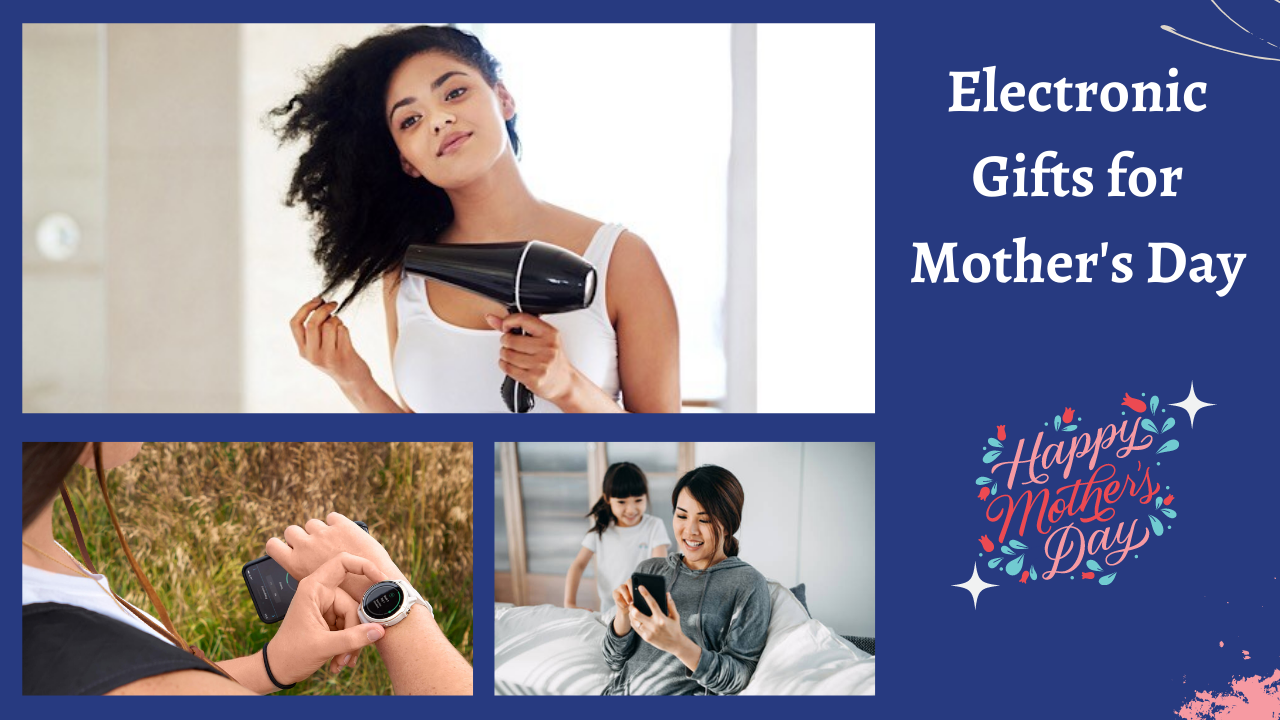 When selecting a smartwatch, consider her lifestyle, fitness goals, and preferred smartphone ecosystem to find the perfect device that suits her needs and preferences.
Health and beauty products:
These are ideal for pampering moms and promoting relaxation. A massage gun can provide targeted relief for sore muscles, making it a perfect gift for moms who lead active lifestyles or have physically demanding jobs.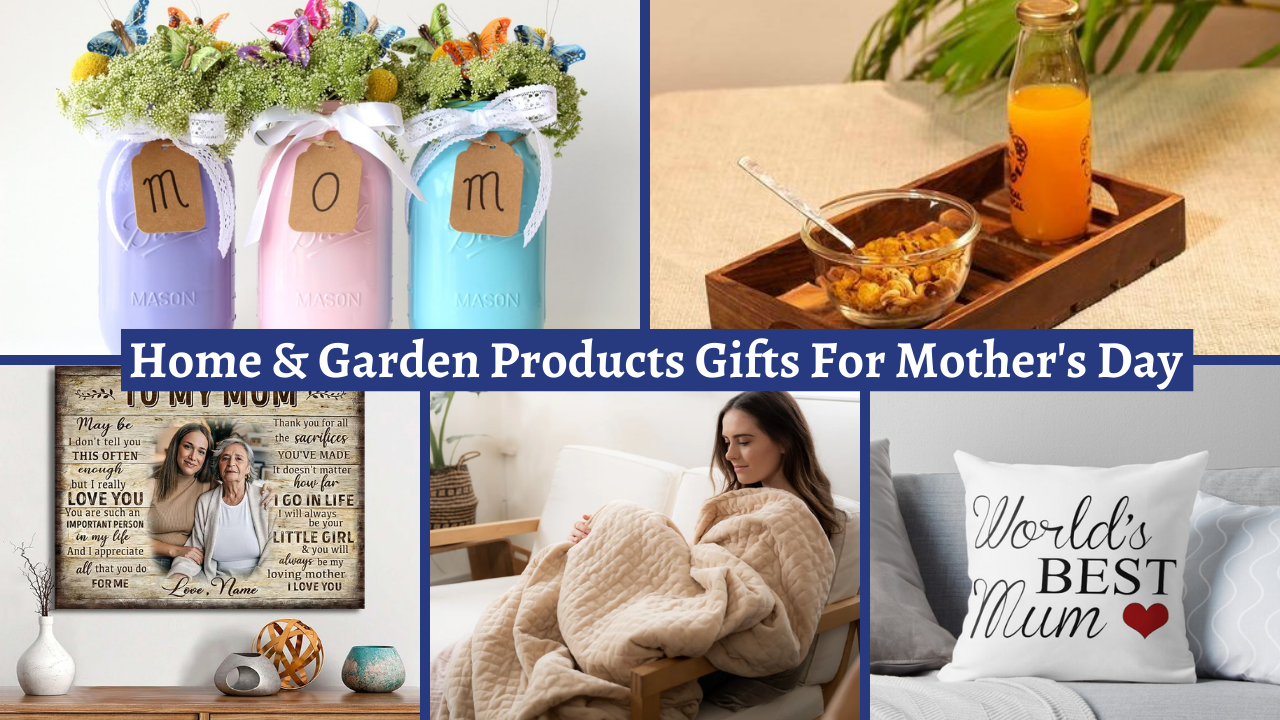 A massage chair can transform her living room into a personal spa experience, offering various massage techniques and customizable settings for the ultimate relaxation experience. Additionally, consider gifting her a luxurious skincare set, aromatherapy diffusers, or a high-quality haircare appliance, like a professional hairdryer or a versatile styling tool, to help her feel pampered and rejuvenated.
Gardening Tools:
Gardening supplies are thoughtful gifts for moms with green thumbs. High-quality tools, comfortable gloves, and stylish accessories will help her tend to her garden with ease and style.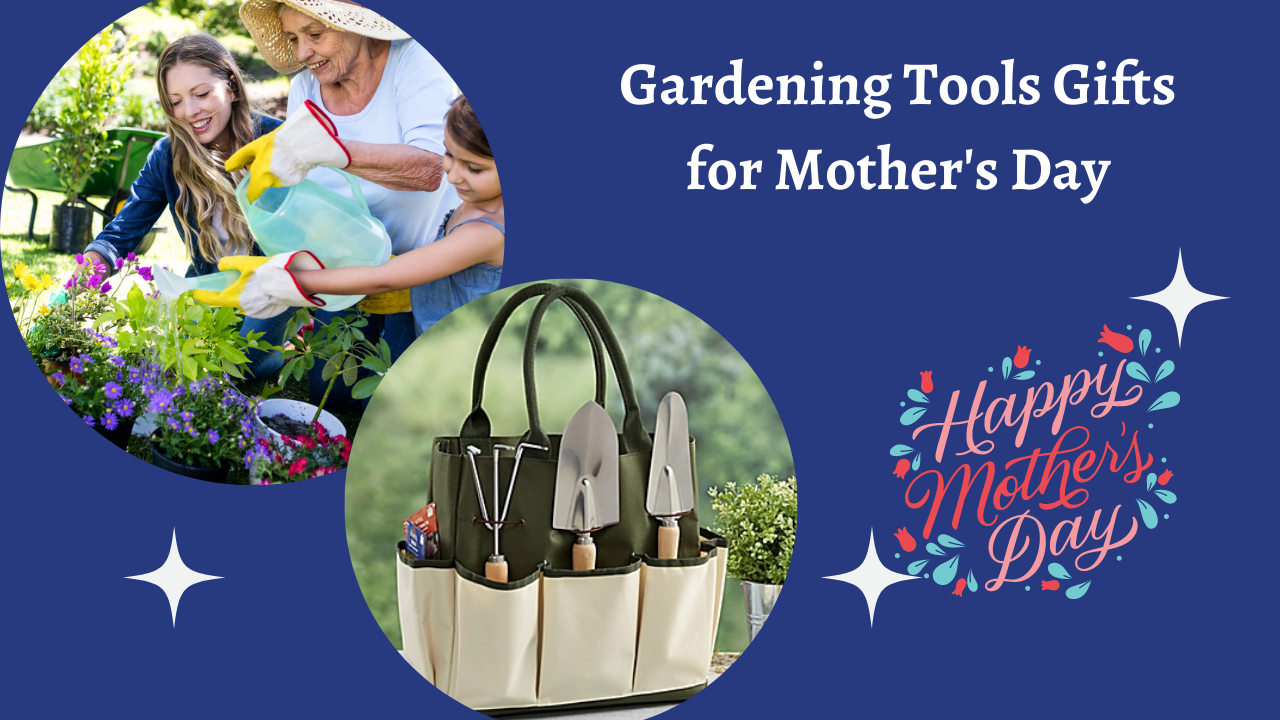 Consider gifting her a beautiful set of gardening tools, durable gloves, an ergonomic kneeler, or an attractive gardening apron that keeps her essentials close at hand. Additionally, a gardening book or a subscription to a gardening magazine can provide her with inspiration and valuable tips to enhance her gardening experience.
Home and Garden Products:
These products such as chic home decor, scented candles, and cozy throw blankets, add warmth and personality to her living space. These items show your thoughtfulness and your appreciation for her unique style.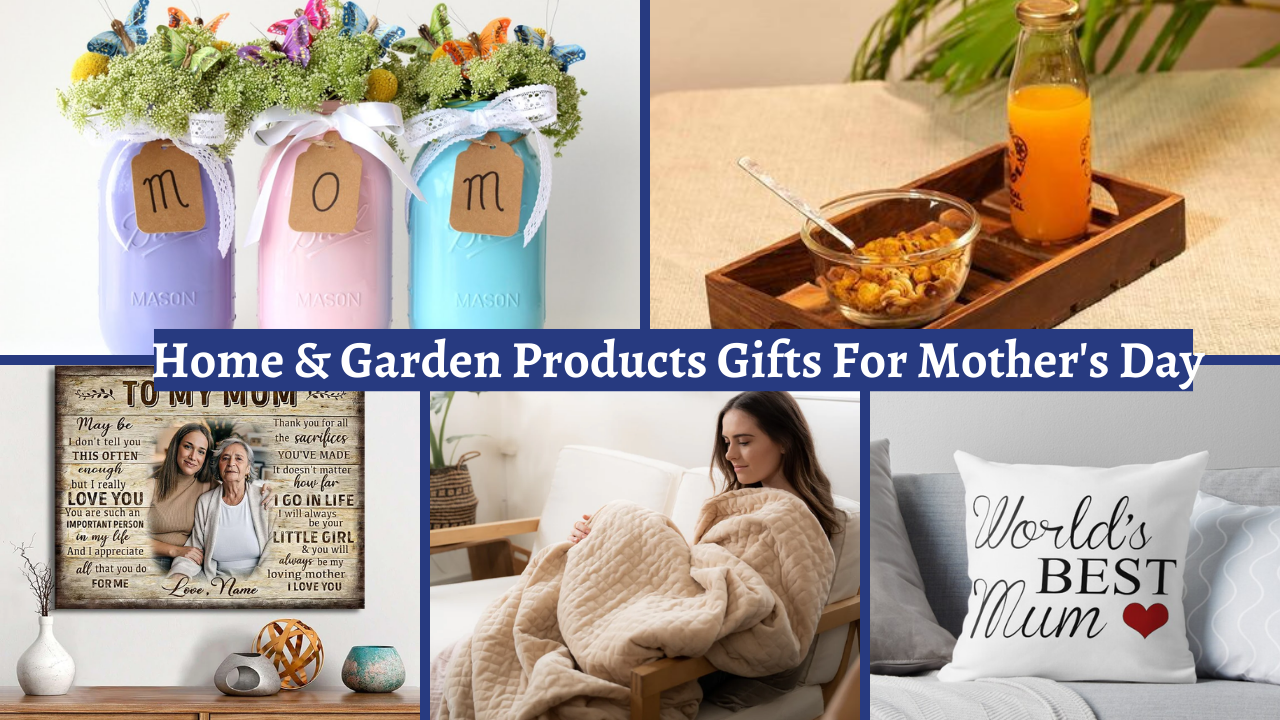 Personalized items, like custom wall art or a monogrammed throw pillow, can make these gifts even more special and meaningful. Other home and garden products that make excellent gifts include decorative vases, elegant tableware, or a stylish serving tray.
Fitness Equipment:
Treadmills, dumbbells, and exercise bikes can encourage moms to prioritize their health and well-being. These high-quality workout essentials provide an easy way for her to maintain a fitness routine from the comfort of her home.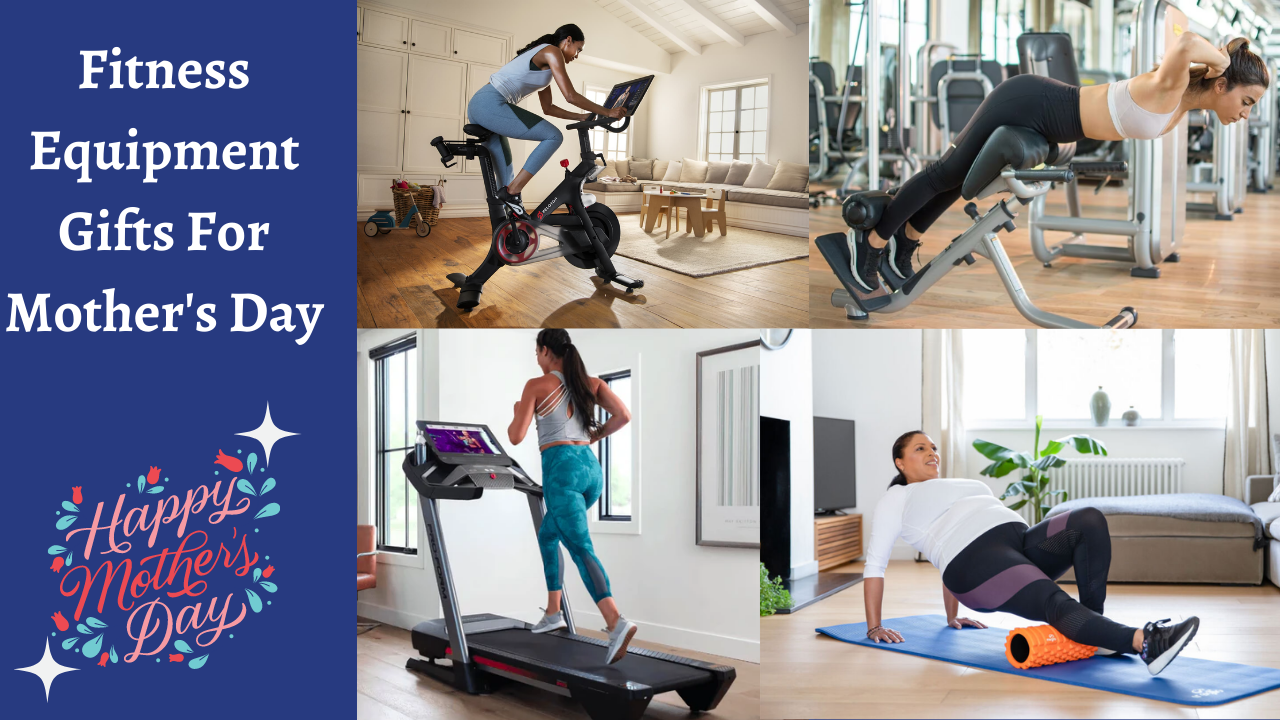 When choosing fitness equipment, consider her fitness goals, available space, and preferred types of exercise to find the perfect gift that she'll use and appreciate. You might also consider gifting her a subscription to an online fitness platform or a virtual personal training session to further support her fitness journey.
Mobile Accessories:
These are practical and stylish gifts that can enhance your mom's smartphone experience. A protective yet fashionable phone case can help her express her personal style while keeping her device safe.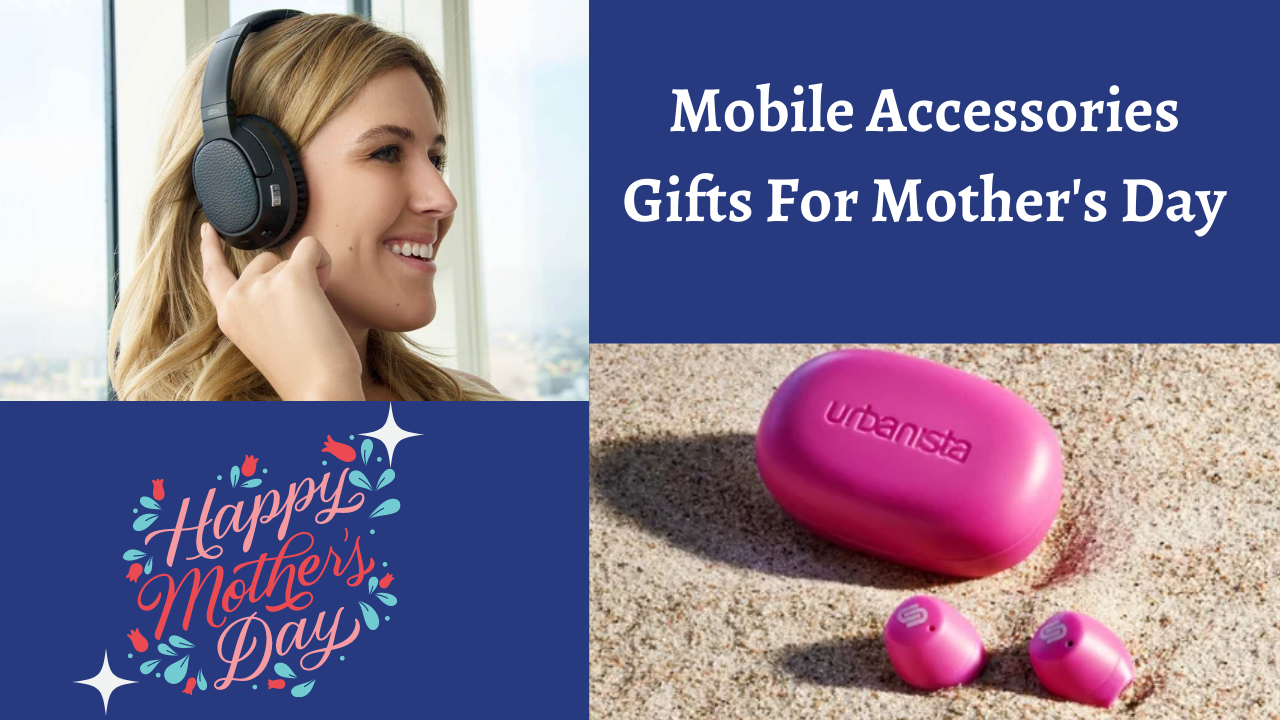 Wireless chargers offer the convenience of charging her smartphone without dealing with tangled cords, making it a thoughtful gift for a busy mom. Bluetooth headphones or earbuds can make listening to music, watching videos, or taking calls hands-free and enjoyable. When selecting mobile accessories, consider her smartphone model and personal preferences to ensure you choose the perfect items.
Smart Gadgets:
Smart gadgets are perfect for tech-savvy moms who appreciate innovative technology. Smart home devices, like smart lighting systems, smart thermostats, or voice assistants, can simplify her daily routine and make her life more efficient and enjoyable.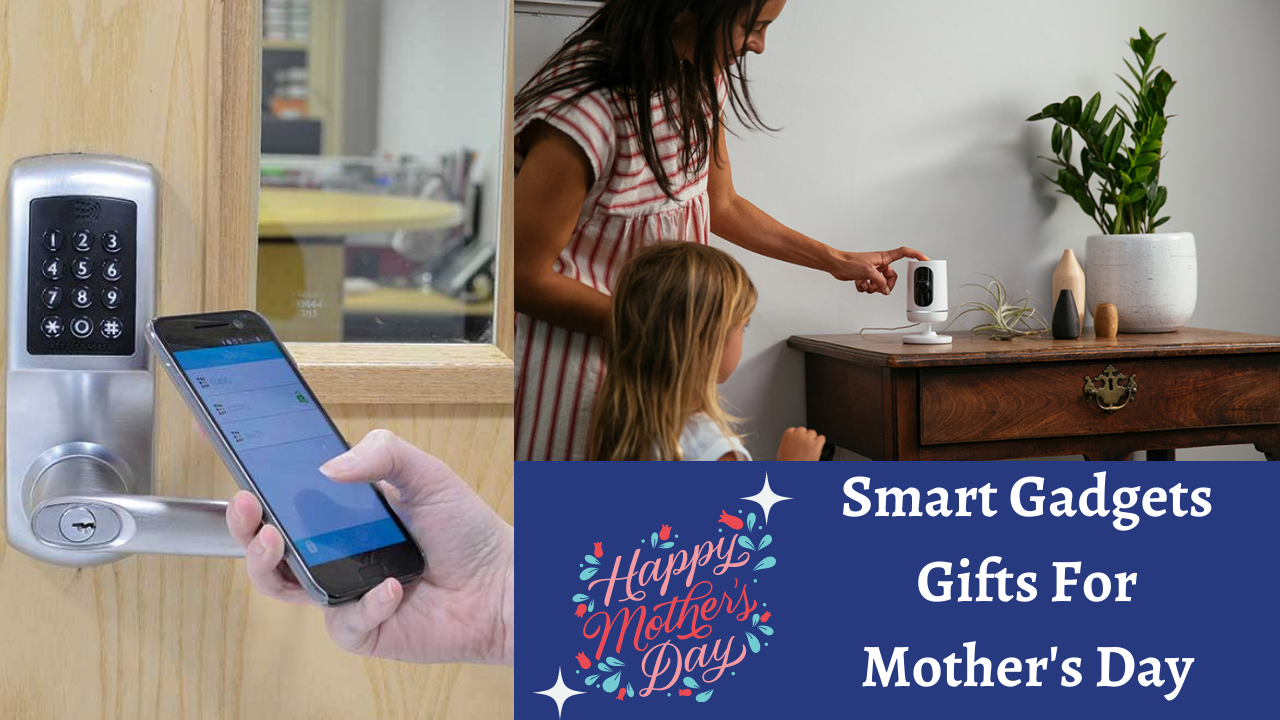 These devices can be controlled using her smartphone or through voice commands, offering convenience and smart solutions to everyday tasks. Other smart gadgets to consider include smart security cameras, smart locks, or even a digital photo frame that can display her favorite memories with ease.
Other Gift Ideas:
Finally, if you're unsure of the perfect gift, consider giving mom the freedom to choose with a gift card, a subscription box tailored to her interests, or a unique experience she'll never forget.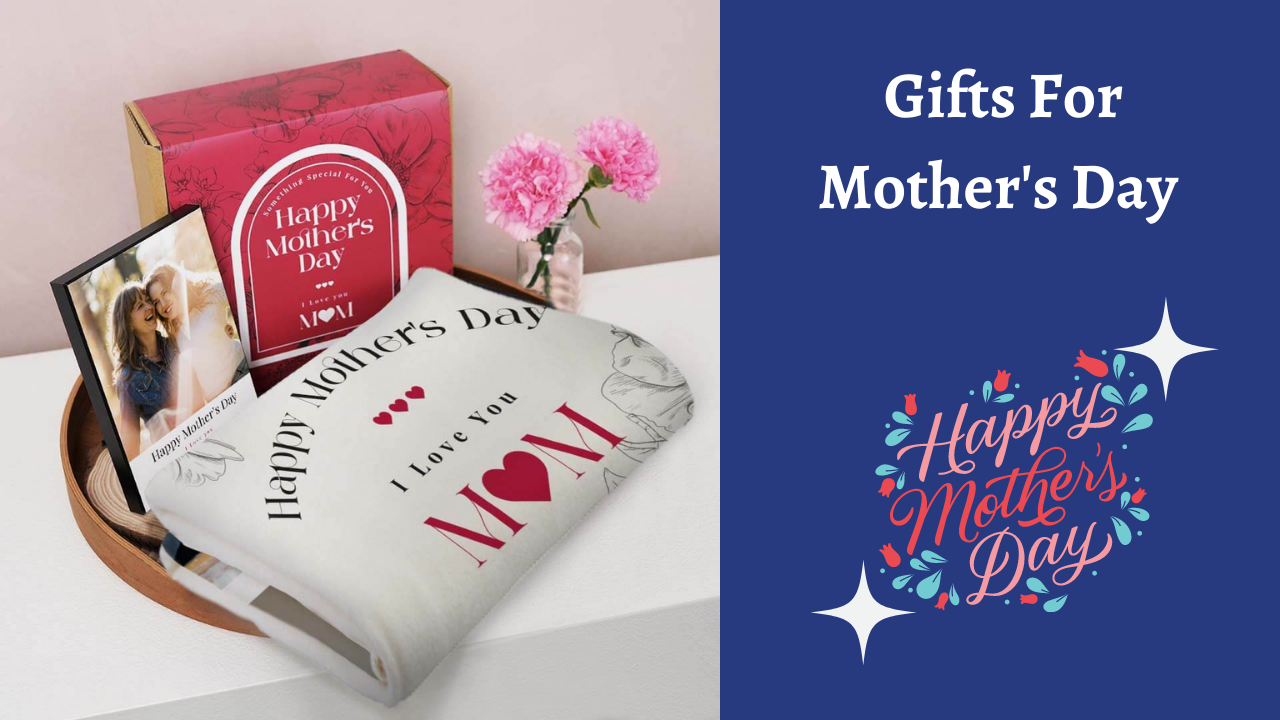 Gift cards allow her to select something she'll truly cherish and appreciate, while subscription boxes can provide her with a curated selection of products in various categories, such as beauty, books, or gourmet food. Unique experiences, like a spa day, a cooking class, or a weekend getaway, can create lasting memories and show your love and appreciation in a meaningful way.
With this diverse and thoughtful selection of Mother's Day gift ideas, you're sure to find something that will make her feel loved and appreciated. No matter her hobbies, interests, or lifestyle, our comprehensive guide offers a wide range of options to suit her unique personality. By taking the time to select a gift that truly celebrates the amazing woman she is, you can make this Mother's Day a special occasion she'll cherish for years to come.
Creating Memorable Mother's Day Moments: Ways to Celebrate Beyond the Gifts

Creating Memorable Mother's Day Moments: Ways to Celebrate Beyond the Gifts While finding the perfect gift is an essential part of Mother's Day, creating lasting memories and celebrating the special bond between you and your mom is just as important. In this section, we'll explore unique ways to make this Mother's Day unforgettable, going beyond gift-giving and focusing on quality time and experiences that will strengthen your connection and fill your day with joy.
Plan a Mother's Day Brunch or Dinner: Surprise mom with a delicious homemade meal that shows your appreciation for all the times she's cooked for you. Set a beautiful table, complete with her favourite flowers and candles, and prepare a menu filled with her favourite dishes. If cooking isn't your forte, consider ordering takeout from her favourite restaurant and setting up a lovely dining experience at home.
Host a Family Game or Movie Night: Gather the family for a fun night of board games, card games, or her favorite movies. This is a great opportunity to bond and create lasting memories, while also giving Mom a chance to relax and enjoy the company of her loved ones.
Craft Together: Engage in a creative activity together, such as painting, pottery, or scrapbooking. This can be a wonderful way to bond with your mom while also creating a keepsake that she'll treasure for years to come.
Take a Walk Down Memory Lane: Spend time going through old family photos, home videos, or mementos from your childhood. Share stories, reminisce about happy times, and enjoy the nostalgia that comes with revisiting cherished memories.
Plan a Day Trip or Weekend Getaway: Give mom the gift of adventure by planning a day trip or weekend getaway to a nearby destination she's always wanted to visit. Whether it's exploring a charming small town, visiting a local winery, or enjoying a relaxing spa weekend, a mini-vacation can provide a much-needed break and create wonderful memories.
Offer a Helping Hand: Show your appreciation by helping mom tackle a project she's been putting off, whether it's organizing her closet, gardening, or finally hanging that gallery wall. Your support and assistance will mean more to her than any material gift.
Remember, Mother's Day is about celebrating the incredible woman who raised you, supported you, and continues to inspire you every day. While gifts are a beautiful way to express your love and gratitude, spending quality time together and creating unforgettable memories will make this Mother's Day truly special.
Honouring Mom's Legacy: Creating Lasting Tributes for Future Generations
While celebrating Mother's Day with gifts and experiences is a lovely way to show your appreciation, taking the time to document and preserve your mom's story, wisdom, and life lessons can be an incredibly meaningful and unique way to honour her legacy. In this section, we'll explore various ways to create lasting tributes that will be cherished by future generations and ensure her impact and love live on.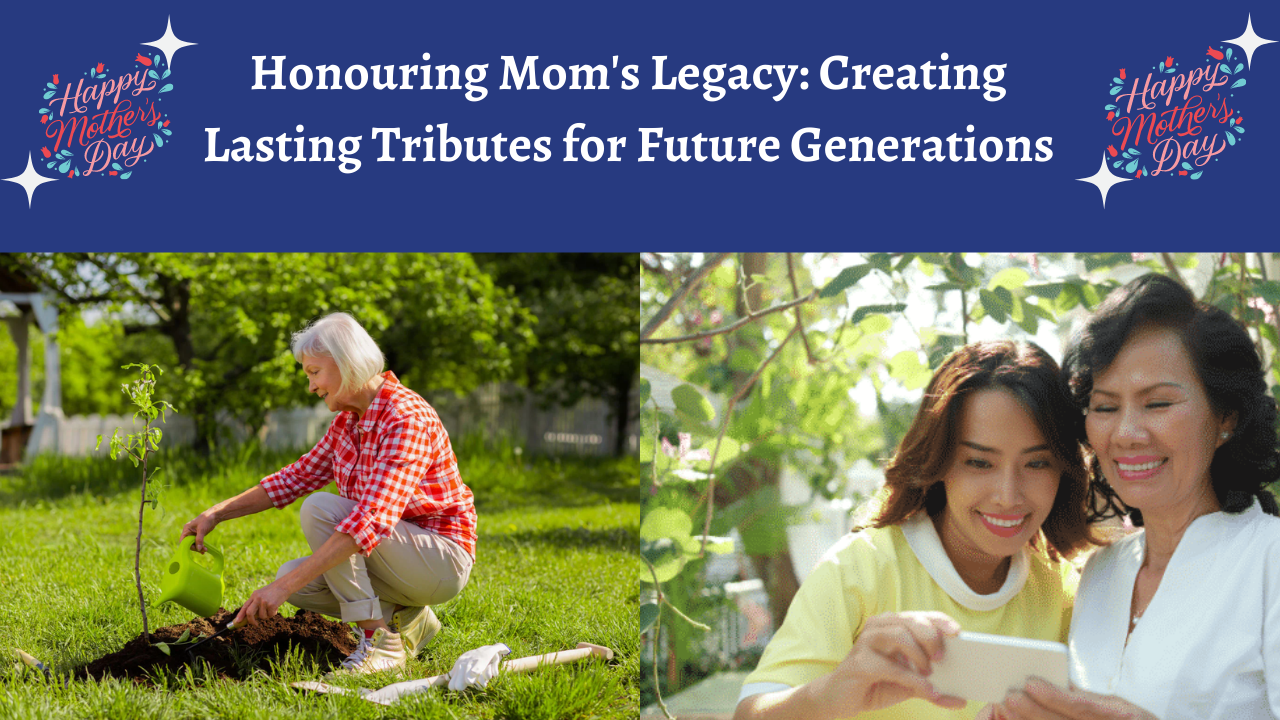 Record a Video or Audio Interview: Sit down with your mom and have a conversation about her life, memories, and the lessons she's learned along the way. Record the interview on video or audio so that you, your siblings, and future generations can listen to her stories and insights for years to come.
Write a Letter or Journal: Write a heartfelt letter or start a journal documenting your favourite memories, life lessons, and the ways your mom has influenced and shaped your life. This written tribute can serve as a tangible expression of your love and admiration, and it can be passed down through the generations.
Create a Family Cookbook: Compile your mom's favourite recipes and family traditions into a personalized cookbook. Include photos, stories, and notes about the dishes and the memories they evoke. This cookbook can be shared with siblings, children, and grandchildren, keeping her culinary legacy alive and bringing the family together through food and tradition.
Plant a Tree or Garden in Her Honor: Dedicate a tree or create a special garden in your mom's honour, symbolizing the growth, strength, and nurturing she provided. As the tree or garden flourishes, it will serve as a living reminder of her love and impact on your life.
Conclusion
In conclusion, our comprehensive Mother's Day guide encompasses a wide range of ideas to ensure you create a truly memorable and special day for your mom. From our diverse selection of thoughtful gifts tailored to her unique interests and lifestyle to focus on creating memorable moments and experiences that will bring you closer together, this guide has something for everyone.
Additionally, we've explored unique ways to honour your mom's legacy by creating lasting tributes that will be cherished by future generations. These meaningful tokens of love and appreciation, combined with the time and effort you put into celebrating her, will make this Mother's Day an unforgettable occasion.
Remember, the most important aspect of Mother's Day is showing your love and appreciation for the incredible woman who has supported and inspired you throughout your life. By combining the perfect gift, heartfelt experiences, and lasting tributes, you can create a Mother's Day celebration that truly reflects your gratitude and admiration for your amazing mom.